The Inside Story of Office Professionals in Singapore
The Inside Story of Office Professionals in Singapore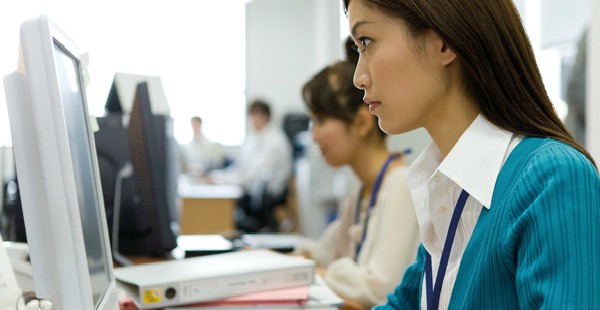 Amid the buzz in the air that one day, virtual personal assistants (VPAs) may completely replace human assistants, office support personnel should be rest assured that nothing could be further from the truth.
Generally, the speculation and worry that artificial intelligence (AI) would replace jobs have now evolved sophisticatedly to a more optimistic consensus that technology presents an opportunity, rather than a threat, to humans. This is reflected in Economist Corporate Network's report entitled 'AI, automation and the future of jobs and skills', where 70% of corporate leaders feel this way. In addition, those saying that they expect "their businesses to feel the full effects of automation and AI within the next five years" has fallen between 2017 and 2018 (70 per cent vs 58 per cent).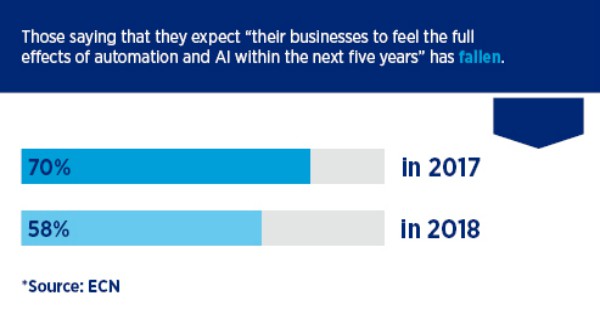 While technology is making the lives of both executives and assistants easier with devices and tools that make organisation and coordination work a cinch, adept assistants are still very much required for overall support of projects and day-to-day administration. Furthermore, as Singapore's organisations adopt flatter organisational structures and embrace collaborative working, the office support function grows in importance to support larger teams and their coordination needs.
A HYBRID OF EXECUTIVE AND TEAM ASSISTANTS IS ON THE RISE; OFFICE PROFESSIONALS URGED TO BE ADAPTABLE
That said, as the role of an assistant and team dynamics change, executive and team assistants are required to be highly adaptable in fast-paced environments and able to be quick on their feet. Assistants perform at a level that is intimate with the innerworkings of the business, and their function more often than improve productivity and cost-effectiveness. This is resulting in a heightened demand for executive assistants (EAs), team assistants, and, increasingly more common, a combination of both.
As CEO and author Dan Pontefract very aptly puts it, "The assistant is paid to support the executive and by extension the team. Ultimately, they are an individual contributor. There are no direct reports to an assistant, ever. But that does not stop the assistant from commanding an army."
Despite the high importance placed on the need for support roles, many senior level EAs who have worked their way to specifically support C-level executives may resist the idea of a hybrid role that encompasses supporting a team. Such a sentiment usually stems from the misperception that supporting a team instead of a dedicated high-level executive is a step back in their careers.
However, employers have been hard at work in assuring experienced and invaluable candidates that this nascent field of work is one of much potential and promise for their careers. This is especially so for talent who have a deep understanding and rich experience in the industry and vertical of the teams and executive they would be supporting.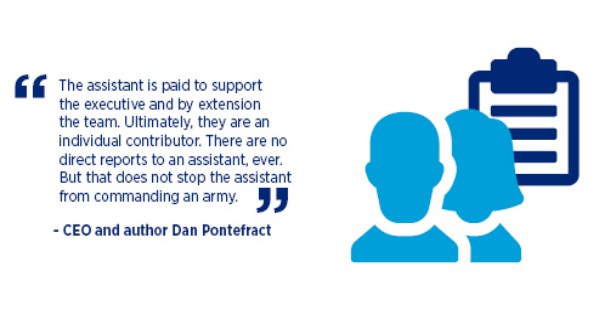 FIRMS LOOKING TO RECRUIT CAPABLE ASSISTANTS ARE OFFERING COMPETITIVE REMUNERATION WHEN THEY HAVE FOUND THE RIGHT FIT
To attract capable assistants, firms have upped their game in terms of offer packages on top of providing flex-working arrangements, allowances for travel and lunch and better internal culture activities. It is important to provide competitive offer packages to the candidate for them to appreciate that the admin support role is important within a firm. At times, these candidates are making hard decisions on the senior executive's behalf, prioritising what meetings are most important, and coordinating how executives can best get overseas in time for meetings.
Office support professionals, on the other hand, should by no means rest on their laurels. Computer and technology skills are always important for office professionals. A system that is becoming quite significant for assistant roles is Concur, a platform where admins can process expenses and coordinate travel itineraries.
THE PERFECT ASSISTANT IS A TRUE RIGHT-HAND AND GATE KEEPER TO WHOMEVER THEY SUPPORT
Undoubtedly, employers will always have their own versions of a perfect candidate for assistant roles in their minds. Hiring managers often look for assistants who appreciate the importance of the administrative support role, as these roles exist to make the lives of senior executives easier; so they can work most efficiently. An EA who is a true right-hand and gate keeper is someone can certainly achieve this. They need to be proactive, professional and have a positive attitude to succeed in their roles as office support administrators.
To have a competitive edge over other candidates, talent seeking a career on the office support path should be educated and knowledgeable on the market that they are working within. As they are working alongside senior level executives and assisting with important projects and tasks, it is just as imperative for them to be fully aware of the nitty-gritty aspects of the team, company and industry which they are supporting.
If you would like to discuss this report in more depth or you wish to discuss your job search or recruitment needs, please email ErHann Ooi, Manager at Hays Singapore, at ErHann.Ooi@hays.com.sg.
The inside story in Singapore promo block
The Inside Story in Singapore