About Hays
Hays Specialist Recruitment Pte Ltd, Singapore ("Hays Singapore") is one of Singapore's leading recruitment companies in recruiting qualified, professional and skilled people across a wide range of industries and professions.

Hays has been in Singapore for over a decade and boasts a track record of success and growth. We operate across the private and public sector, dealing in permanent, temporary and contracting positions in more than 15 different specialisms, including Accountancy & Finance, Banking & Financial Services, Digital Technology, Engineering, Finance Technology, Human Resources, Information Technology, Legal, Life Sciences, Marketing & Digital, Office Professionals, Procurement, Supply Chain and Sales. Hays Singapore was named the "Best Small Workplace" in Singapore in 2019 and 2018, and was ranked fourth "Best Multinational Workplace" in Asia 2020 by Great Place to Work®. (Browse the openings we are currently recrutiing for here)
We also provide Hays Talent Solutions services to clients. We deliver intelligent resourcing through a combination of market insight, technical excellence and unrivalled methodology, providing talent solutions that will transform your business.
We have been accredited with the International Quality Standard ISO 9001:2015 across the operational markets in Asia. ISO (International Organization for Standardization) is the world's largest developer of voluntary International Standards, helping to make industry more efficient and effective.
---
Hays Singapore is the local representative office for Hays plc.
Hays plc (the "Group") is a leading global professional recruiting group. The Group is the expert at recruiting qualified, professional and skilled people worldwide, being the market leader in the UK and Australia and one of the market leaders in Continental Europe, Latin America and Asia. The Group operates across the private and public sectors, dealing in permanent positions, contract roles and temporary assignments. As at 30 June 2020 the Group employed c.10,400 staff operating from 266 offices in 33 countries across 20 specialisms. For the year ended 30 June 2020:
- the Group reported net fees of £996.2 million and operating profit (pre-exceptional items) of £135.0 million;
- the Group placed around 66,000 candidates into permanent jobs and around 235,000 people into temporary roles;
- 17% of Group net fees were generated in Australia & New Zealand, 26% in Germany, 23% in United Kingdom & Ireland and 34% in Rest of World (RoW);
- the temporary placement business represented 59% of net fees and the permanent placement business represented 41% of net fees;
- IT is the Group's largest specialism, with 25% of net fees, while Accountancy & Finance (15%) and Construction & Property (12%), are the next largest
- Hays operates in the following countries: Australia, Austria, Belgium, Brazil, Canada, Chile, China, Colombia, the Czech Republic, Denmark, France, Germany, Hungary, India, Ireland, Italy, Japan, Luxembourg, Malaysia, Mexico, the Netherlands, New Zealand, Poland, Portugal, Romania, Russia, Singapore, Spain, Sweden, Switzerland, UAE, the UK and the USA
Search for jobs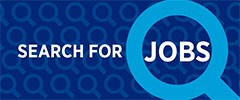 Looking for a new role? Search here for your ideal job or get in touch with one of our expert consultants.