The inside story of Legal in Singapore
The inside story of Legal in Singapore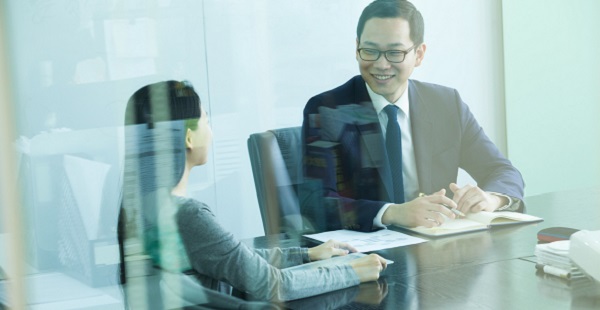 The legal sector plays a crucial role in cementing Singapore's position as a world class financial and commercial hub. Over the past 12 months, many initiatives have taken place to internationalise and digitalise the country's legal services and expertise in the face of evolving demands. While the fruits of such labour will reap mid to long term rewards, legal candidates who wish to enjoy leverage in the talent short market should be on their toes or risk getting left behind.
While it is no secret that digital disruption is affecting specialisms across the spectrum, the legal profession in Singapore is by no means an exception. The influx of tech companies looking to set up shop in the city state and the proliferation of new technologies in major industries (such as banking and insurance) are resulting in the greater need for legal work. Longstanding organisations which are incorporating technology into their value chains are seeking to nail down their compliance with nascent laws and regulations. Tech companies, likewise, are rushing to ensure that their innovative work is covered by IP rights. Suffice to say, there has therefore been a corresponding growth in demand for tech-savvy legal expertise.
Companies and law firms involved in industries such as e-commerce, Fintech, Insurtech, cryptocurrency, and Technology, Media and Telecommunications (TMT), typically find themselves in heated rivalry to secure niche legal talent in their respective fields. In addition, cryptocurrency businesses are struggling to find the right lawyers with experience in this relatively new market. Lawyers with the knowhow in navigating uncharted territories in these emerging markets are extremely sought-after.
Law firms are also riding the digital wave by modernising and improving the delivery of their legal services with Legal Tech to stay competitive. Thanks to automation, the notoriously endless amounts of administrative work which often plagues legal professionals can now be automated. Blockchain technologies, in addition, will help improve processes in governmental and financial intuitions and the execution of contracts. The good news for lawyers is that such technologies do not replace law professionals but instead lift the burden of paperwork and enable them to focus on their consultative roles.
The Singapore government has been steadfast in strengthening the country's regional legal expertise. Through the recently launched "Lawyers Go Global" programme –– jointly initiated by the Ministry of Law, the Law Society of Singapore and International Enterprise –– Singapore lawyers and law firms have greater support in their globalisation endeavours. The programme provides Singapore legal expertise the opportunity and exposure to learn about the legal needs abroad, and opens doors to new business in neighbouring countries. Such an initiative underpins the importance of international and cross-border expertise in Singapore's legal professionals. Both local and foreign law firms establishing their regional headquarters in the city state because of its conducive environment for legal services operations will also stand to benefit from such readily available talent pool of Singapore qualified lawyers who have international exposure and knowhow.
In view of rapid business expansion plans, there has been a growing demand for associates/ senior associates with three to ten years of commercial experience to hit the ground running. However, the dearth in mid-tier law professionals in Singapore is fuelled by the increasing number of such talents who opt to leave the profession. According to an article by the Straits Times, the proportion of middle-level lawyers in Singapore had reduced by 15 per cent over the past ten years.
At the same time, senior legal professionals are under pressure to evolve their roles to beyond providing counsel. There have been heightened expectations from employers on their in-house counsels to also possess the business acumen to place their companies in the best position both legally and commercially.
To meet the issue of legal talent shortage, employers in Singapore, who usually prefer recruiting local candidates, are stepping up their efforts in training internally junior associates or even fresh graduates with no experience. This comes in the form of structured learning and development programmes led and carried out by senior lawyers, typically the Head of Legal in their firms/organisations.
Lawyers looking to improve the employability or build their profiles should also take it upon themselves to build their profiles and thought leadership through contributing articles on industry-related publications or related news columns and attending industry talks and networking events. Especially in the midst of the ever-changing legal landscape, law professionals can also stand to benefit from keeping abreast of and stay adaptable to legal developments surrounding technology and global trends.
If you would like to discuss this report in more depth or you wish to discuss your job search or recruitment needs, please contact ErHann Ooi, Manager at Hays Singapore Legal at ErHann.Ooi@hays.com.sg
The inside story in Singapore promo block
The Inside Story in Singapore