Employer Services main region
Transform your organisation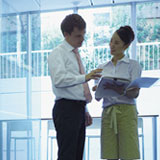 As the leading global specialist recruiting group, our recruiting experts are the right people to help you to attract, recruit and retain the best staff for your organisation.
We also offer a complete range of employment services including HR solutions, training, market and salary data.
Employer Services promo box
Hays Salary Guide
The annual Hays Asia Salary Guide remains the deinitive snapshot of salaries for positions across Asia.
HaysCandidateSearchByCategory Portlet