The Inside Story of IT Contracting in Singapore
The Inside Story of IT Contracting in Singapore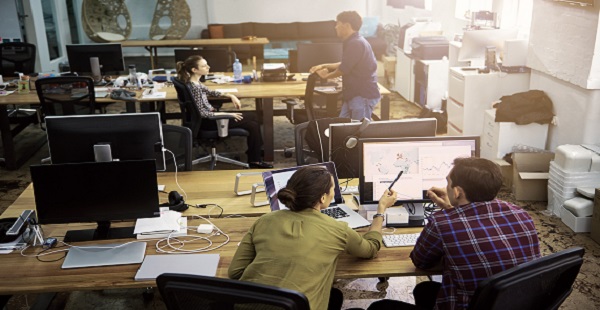 Following the release of the Global Innovation Index, a report that provides detailed metrics on the innovation performance of 126 of the most pioneering countries/regions amongst a number of 'mosts' and 'bests', Singapore found itself comfortably positioned in the top five of innovative countries/regions, the only from outside of Europe to do so. It is a remarkable feat for a nation of its size.
However, this should not necessarily come as a surprise. Singapore has, in recent years, garnered a reputation for being something of a centre for start-ups in Asia, where innovation runs rife, and this is only likely to continue as yet more local start-ups canvas for increased funding in the coming year.
Much of this development can be seen in the IT sector, with the country's status as a financial hub meaning that development in the fintech sphere has been essential for the banking and insurance industries, with cloud technology and security a primary concern. Singapore is also a hotbed of cryptocurrency startups, and is attracting the world's leading artificial intelligence talent, as evidenced by Alibaba basing its first joint research centre outside Mainland China in Singapore, and Singapore-based Marvelstone Ventures announcing an AI hub of its own in the city state, claiming that it would be "the world's biggest" when it opens.
It is not only companies that are realising the potential for growth within Singapore's IT sector, but the government too is looking into ways of promoting the industry. Having seen the value-add of Singapore's infocomm media (ICM) sector grow at a rate of 7.2 per cent between 2011 and 2015, outpacing the overall economy, through the implementation of the ICM Industry Transformation Map the government expects to employ a total of 210,000 workers in the area by 2020.
While this is all especially positive for Singapore, there is a concern that such a dramatic rise in the sector could see the talent pool struggle to keep up, and it is a concern that is well founded; the industry is facing a candidate shortage in these critical areas.
Although the government is seeking to redress the issue by way of yet more funding for AI training programs in addition to the $150 million already announced by the National Research Foundation in May 2017, in the interim period companies are anxious that vital position hires may be affected, potentially stymieing growth.
One avenue by which companies are seeking to bridge this gap is through contracting. Unlike in Europe, Australasia and North America, where contracting is a well-recognised solution, the industry is still in its infancy in Singapore. However, there are unmistakable signs of growth, and recruiters are noting an increased level of excitement throughout all areas of industry, particularly within IT.
As a reaction to this new positive outlook on the nascent contracting market, Hays, a company that has primarily been associated with permanent recruitment, established its Singapore IT Contracting department in mid-2018.
As companies in Singapore's IT industry show an eagerness for contracting – MNCs and SMEs especially – for candidates too there are many advantages to be had at all levels, from analysts all the way up to the C-suite.
Contractors gain a great deal of knowledge by working with different vendors and can develop a wide range of skills with various technologies that they can adapt and utilise in their next contract. They also gain exposure to different cultures, thus developing new soft skills that can also be employed in other markets.
This also improves their options for future opportunities, meaning that they can negotiate benchmark salaries by gaining these skills. Thanks to these certain skillsets, contracting also opens up doors to more prestigious companies at which candidates may not have otherwise realistically expected to work, and if the contract is fruitful, this is something that always stays on their profile, becoming a successful aspect of their brand.
Of course, candidates new to the contracting world may raise concerns over entitlements to the benefits of full-time employees and as to the security of contracts, but the team is doing the best to allay these fears by educating candidates. With their depth of knowledge they inform candidates in how contract lengths are guaranteed, while they are eligible for the same sick leave, annual leave and CPF payments as non-contractors, yet at the same time enjoying the premium levels of salary that contracting entails.
In their role as the figurehead for Hays' new IT contracting division, the team promise that their objective is to achieve positive outcomes for candidates and clients alike. To guarantee this the team develops their relationships on site, getting to know the needs of businesses and contractors.
On behalf of the companies her team provides the same service as would be expected for a permanent hire – with thorough interviews, background checks and presentations as to why they think a particular candidate is a perfect match – employing an extremely detailed candidate sourcing methodology. And for candidates, the team knows that contracting can be a challenge, particularly for the uninitiated, so to ensure that the contract runs smoothly, her department provides in-depth onboarding support, with continued assistance right through the term of the contract and beyond.
Their philosophy holds that it is imperative to provide 360-degree exposure with full transparency, with a focus on delivery; the team works to a mantra that under-promising and over-delivering is acceptable, while the opposite never is.
And as the IT Contracting sector grows in Singapore with companies urgently requiring staff to secure continued expansion, it is a motto that the team feels can improve not only the progress of both candidates and companies, but the entire industry itself.
If you would like to discuss this report in more depth or you wish to discuss your job search or recruitment needs, please email Denise Lee at Denise.Lee@hays.com.sg.
The inside story in Singapore promo block
The Inside Story in Singapore