What are Hays Singapore's Top Ten Talent Trends for 2022?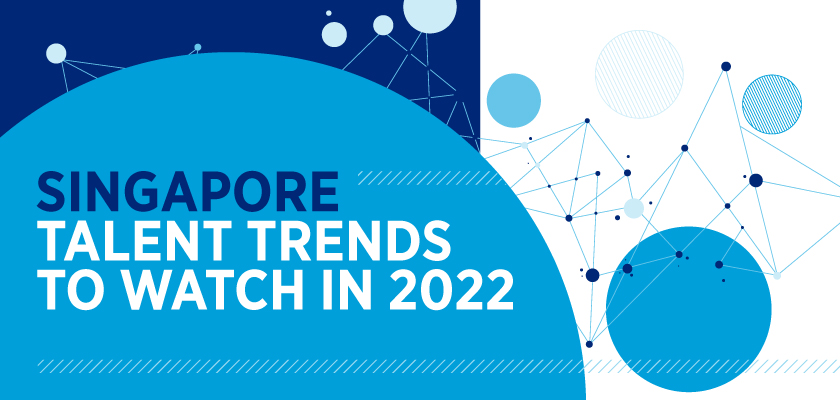 The pandemic has had significant economic, health, and social impacts in Singapore, disrupting businesses and slowing down recruitment activities over the last two years. With the situation now stabilising and restrictions easing, hiring activities are anticipated to increase in 2022.
"These headcounts will be a mixture of replacement and new roles that have come about as companies try to find pockets of growth and return to pre-Covid levels. This will primarily be seen in the Digital, Healthcare, and Finance sectors," says Kirsty Hulston, Regional Director, Hays Singapore.
For many businesses, part of the return to growth strategy in 2022 will be sustainability. With it firmly on the national agenda, businesses are expected to step up efforts to address climate and sustainability challenges in their business strategies.
"Singapore has been making gradual progress towards sustainability over the years but last year was when there was a noticeable urgency in the way we approach sustainability. As a result, businesses with long-term ESG-centric (Environmental, Social, and Governance) strategies and robust and transparent sustainability reporting found themselves to be in prime position compared to competitors despite the disruption from the pandemic," says Kirsty.
This collective push in both the public and private has reflected in the growing demand for sustainability-related roles across sectors.
"Far from just a buzzword, sustainability will certainly be entrenched in business strategies beyond 2022. Strategic and operation roles with a focus on ESG are predicted to increase especially in the Finance and Supply Chain sectors."
Here are Singapore's top ten talent trends in 2022:
Spotlight on sustainability in 2022
More ESG roles in Banking and Financial Services companies
Talent Acquisition specialists needed as hiring increases
Logistics operators to focus on supply chain optimisation
Hypergrowth expected in the Technology sector
Consistent demand for Flexible Recruitment
Revolution imminent in Life Sciences
Customer-Centric Marketing will come to the fore
Social Selling and Customer Success rising in prominence
Candidates prioritise companies with hybrid work models
Click
here
for an analysis of the trends and to
download
your exclusive
Hays Singapore Top Ten Trends for 2022
infographic available in PDF format for digital or print use.
-ends-