More education sales professionals needed in the face of digital transformation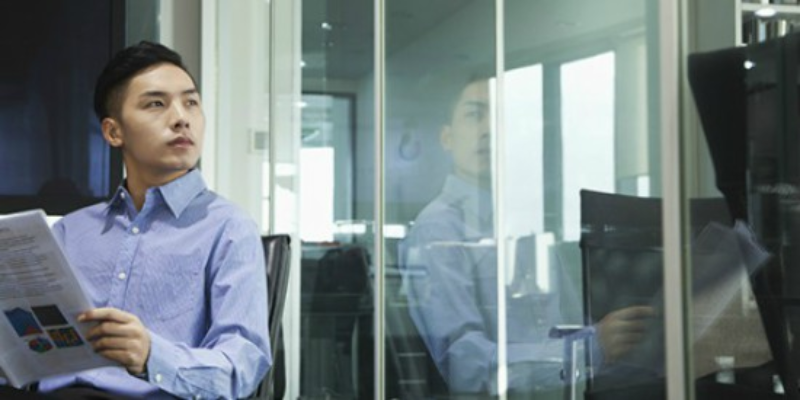 As the education sector undergoes rapid digital transformation, sales personnel in the education industry will have to adapt and shift from traditional sales to a more digital-centric landscape which encompasses software and online sales, according to recruitment experts Hays.
"While training courses and educational content will remain the core product, sales professionals must also understand the software behind online education platforms. However, that is not to say employers are doing away with the timeless traits of an effective sales person: a hunter personality, great relationship building skills, and mastery of the entire sales cycle," says Grant Torrens, Regional Director at Hays Singapore.
"Driving the growth of this sector are sales personnel including course consultants, business development managers and directors, and sales executives with a strong track record within the industry, who make for extremely coveted candidates. Hiring managers on the lookout for skilled sales persons are keeping their eyes peeled for candidates with a strong sales record and an extensive network within education to boot. Furthermore, there is a growing trend of business-to-business transactions in the education space across Asia, and regional experience is required of sales persons to aid in the growth of market share for education providers headquartered in Singapore."
The highly sought-after talent in education sales include:
- Course consultants
- Business development managers and directors
- Sales executives
The global recruitment firm also notes that when it comes to attracting and retaining skilled talent, employers in the education industry could stand to benefit from taking a leaf out the books of tech employers.
"Due to the shortage of talent in highly niche areas, employers could stand to learn from the talent attraction and retention strategies of tech companies and promote their corporate culture through deft employer branding which usually stems from a 'work hard, play hard' attitude. Most tech companies looking to provide competitive offer packages usually have in place a clear commission structure that may include up to six months of bonus," adds Grant
"On the other hand, while employers in the education industry are not known for the 'new age' benefits offerings typical of tech firms, it is not to say that working with them is without merit. While education employers lean towards the more traditional methods of attracting and retaining candidates, many are true to their resolve of developing people and are often willing to provide education support for staff and children."
For the full Inside Story of Sales in Singapore, please click here.
About Hays
Hays plc (the "Group") is a leading global professional recruiting group. The Group is the expert at recruiting qualified, professional and skilled people worldwide, being the market leader in the UK and Asia Pacific and one of the market leaders in Continental Europe and Latin America. The Group operates across the private and public sectors, dealing in permanent positions, contract roles and temporary assignments. As at 31 December 2018 the Group employed 11,700 staff operating from 262 offices in 34 markets across 20 specialisms. For the year ended 30 June 2018:
– the Group reported net fees of £1.072 billion and operating profit (pre-exceptional items) of £243.4 million;
– the Group placed around 77,000 candidates into permanent jobs and around 244,000 people into temporary assignments;
– 19% of Group net fees were generated in Australia & New Zealand, 26% in Germany, 24% in United Kingdom & Ireland and 31% in Rest of World (RoW);
– the temporary placement business represented 58% of net fees and the permanent placement business represented 42% of net fees;
– Hays operates in the following countries/regions: Australia, Austria, Belgium, Brazil, Canada, Colombia, Chile, the Czech Republic, Denmark, France, Germany, Hong Kong, Hungary, India, Ireland, Italy, Japan, Luxembourg, Mainland China, Malaysia, Mexico, the Netherlands, New Zealand, Poland, Portugal, Romania, Russia, Singapore, Spain, Sweden, Switzerland, UAE, the UK and the USA