Build a strong employer value proposition to win tech talent war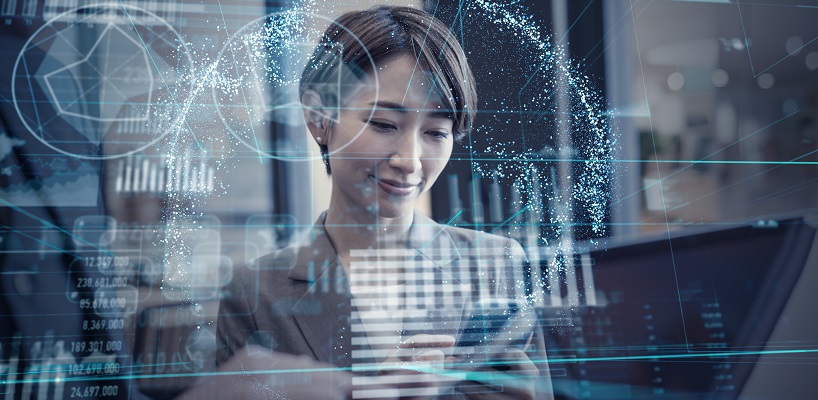 Insufficient skills and experience will characterise Singapore's software engineering talent market in the near future, observes recruiting experts, Hays. To circumvent the uphill task of recruiting the talent necessary to maximise growth opportunities, it is critical for employers to start adapting their talent attraction and retention strategies.
The pandemic has caused technological innovation to surge ahead in Singapore, accelerating the adoption and normalisation of technology in daily activities like contact tracing and remote work. At the same time, it has also spurred digital transformation in nearly every industry, triggering significant growth in areas like cloud computing, data analytics, cyber security, and software engineering.
"With a large number of Silicon Valley start-ups, Chinese unicorn technology companies, as well as emerging fintech and cryptocurrency companies setting up here in Singapore, the demand for software engineers have grown exponentially and will continue to grow. However, this is also highlighting the prolonged talent shortage across back end, full stack, and mobile developers," says Kirsty Hulston, Regional Director at Hays Singapore.
Consequently, competition for software engineering talent is at an all-time high in Singapore, and salary trends are also following suit.
"We're seeing close to a 50% salary jump for those graduating with a first class with distinction. Even candidates without work experience are getting multiple offers on hand to choose from," says Kirsty. Yet another indication of the heightened levels of competition is the fact that companies are beginning to streamline their interview process by reducing the number of technical assessments or interview stages in order to secure candidates sooner.
A growing concern for the software engineering market is that the available talent pool will not have the necessary skillsets of experience in the near future, especially for more senior level positions. To mitigate this, some companies are expanding the hunt for talent offshore, in neighbouring countries like Vietnam, Indonesia, and India. Aside from this, Kirsty also emphasises the importance of nurturing existing staff.
"Larger technology organisations with an eye towards the future are hiring fresh graduates in bulk and building skills development programmes for them that include on-the-job training, workshops, and subsidised courses. Some are even providing advanced tech labs for employees to experiment with new and emerging technology."
Not only does this help to build the skills pipeline for the organisation, focusing on staff skills development is also a critical aspect of a successful employer value proposition and retention strategy. As for organisations looking to attract fresh talent into the company, especially those with multiple offers, Kirsty advises,
"Competitive salaries, skills development opportunities, and clear progression structures are key motivational factors for candidates. Beyond these, focus on building a strong employer brand and reputation. Highlight your company culture, commitment to diversity and inclusion, and well as how your organisation uplifts and contributes to the tech community you operate within."
An overview of trends in Singapore's Technology sector:
Hiring is in full force in Singapore's Software Engineering market, with demand coming primarily from Silicon Valley startups, Chinese tech unicorns, and emerging fintech and cryptocurrency companies.
The current surge in demand for backend, full stack, and mobile developers is stretching the limited talent pool even further, resulting in significant competition for talent.
Typical starting salaries of those graduating with a first class with distinction are seeing close to a 50% increase.
Some of the senior level roles that are seeing the most volume include Head of Engineering, Chief Technology Officer (CTO), and Product Managers.
Compensation the top priority for working professionals, so attractive salaries, and recognising top performers with commensurate bonuses are critical to successful talent attraction and retention strategies.
About Hays Singapore
Hays Specialist Recruitment Pte Ltd, Singapore ("Hays Singapore") is one of Singapore's leading recruitment companies in recruiting qualified, professional and skilled people across a wide range of industries and professions.

Hays has been in Singapore for over a decade and boasts a track record of success and growth. We operate across the private and public sector, dealing in permanent, temporary and contracting positions in more than 15 different specialisms, including Accountancy & Finance, Banking & Financial Services, Digital Technology, Engineering, Finance Technology, Human Resources, Information Technology, Legal, Life Sciences, Marketing & Digital, Office Professionals, Procurement, Supply Chain and Sales. Hays Singapore was named the "Best Small Workplace" in Singapore in 2019 and 2018, and was ranked fourth "Best Multinational Workplace" in Asia 2020 by Great Place to Work.
About Hays
Hays plc (the "Group") is a leading global professional recruiting group. The Group is the expert at recruiting qualified, professional and skilled people worldwide, being the market leader in the UK and Australia and one of the market leaders in Continental Europe, Latin America and Asia. The Group operates across the private and public sectors, dealing in permanent positions, contract roles and temporary assignments. As at 31 December 2021 the Group employed c.12,100 staff operating from 254 offices across 20 specialisms. For the year ended 30 June 2021:
the Group reported net fees of £918.1 million and operating profit of £95.1 million;
the Group placed around 60,000 candidates into permanent jobs and around 220,000 people into temporary roles;
17% of Group net fees were generated in Australia & New Zealand, 27% in Germany, 22% in United Kingdom & Ireland and 34% in Rest of World (RoW);
the temporary placement business represented 61% of net fees and the permanent placement business represented 39% of net fees;
Technology is the Group's largest specialism, with 26% of net fees, while Accountancy & Finance (14%) and Construction & Property (12%), are the next largest