HAYS VIRTUAL LEARNING SERIES

IN PARTNERSHIP WITH HUMAN INC.

In just a matter of months, the world of work has been shaken by more change and uncertainty than it has experienced in an entire generation. The COVID-19 crisis is forcing organisations around the world to transform their business models, find new ways of working and question their very purpose in what feels like the blink of an eye.
As your lifelong recruitment partner, we remain committed to working together with you as the world of work evolves. Hays presents our first virtual learning series in partnership with Human Inc. The series will be broken down into three crucial topics happening in the new era of work; Strategic HR, Business and Technology.
WEBINAR 1: STRATEGIC HR

ENABLING AN AGILE MINDSET & CULTURE FOR DRIVING INNOVATION
We need to not only think about the current crisis, but about the upcoming recovery. Employees will need an iterative, nimble and creative mindset & ways of working to meet the fast changing needs of postcrisis economic environment to sustain business performance in the next normal. Agile enables organisations, teams and individuals to master continuous change. It permits them to flourish in a world that is increasingly volatile, complex and ambiguous. Agile is also more than a project management methodology, it is also a Mindset. This virtual learning session will impart tips for you to drive more value through humancentred techniques to expand both your mind and your toolkit for everyday work.
Core Content:
What does having an Agile Mindset really mean and how can this mindset help
you & your teams succeed?
How can Agile be used to deliver powerful outcomes and what does an Agile
culture actually look like?
Quick tips & tools for you to start practicing Agile today
Guest Speakers
Christoffer Erichsen, Founding Partner & CEO of Human Inc
Chua Chai Ping, HR Director at Experian Malaysia
Sharmeel Kaur, Head of HR at DHL Asia Pacific Shared Services
We received a number of questions that our speakers were not able to address during the webinar, have a look at some of their answers to your questions
here
.
WEBINAR 2: DEFEND & CONQUER

CUSTOMER CENTRIC STRATEGIES FOR THE NEXT NORMAL
As the world begins to recover from the COVID-19 pandemic and restart businesses, business leaders will be reassessing their 2020 strategy plans. Post-crisis analysis indicates that companies who make innovation bets in a recovery market gain market share and growth. In this jam packed webinar, Christoffer Erichsen, Founding Partner & CEO of Human Inc, will share tips and tools to quickly assess your innovation capacity and readiness as well as ways to quickly seize market opportunities through human-centric methodologies. Change has arrived, opportunity will leave soon.
Core Content
Assessing your innovation capacity and readiness in a post COVID-19 world
How business leaders can launch innovation projects in a post COVID-19 world
Rapidly understand, ideate, prototype and test new customer-centric products & services to gain market advantage
Guest Speakers
Christoffer Erichsen, Founding Partner & CEO of Human Inc.
Richard Eardley, Managing Director of Hays in Asia
WEBINAR 3: CX HACKS

LEADING TO DELIVER DELIGHTFUL DIGITAL CUSTOMER EXPERIENCES
In a post COVID-19 world customers would be struggling to navigate the many friction points of the "new normal". Not only do companies have to adapt their existing customer journeys to meet health & safety requirements but also demonstrating and practicing deep empathy with customer needs. In times of crisis, companies and leadership who exhibit emotional intelligence and communicate with care, honesty, and empathy will build trust with their customers and deliver delightful customer journeys along the way. In this virtual learning session, Christoffer Erichsen, Founding Partner & CEO of Human Inc, will share tips to gain empathy with your customers and tools on how you can act on it to innovate on your customer journey.
Core Content
How might we understand customers needs in a post COVID-19 environment?
How do we innovate customer journeys and deliver experiences that delights customers?
How business leaders can lead a CX boost in their organisation?
Guest Speakers
Christoffer Erichsen, Founding Partner & CEO of Human Inc.
Ramesh Rajandaran, Chief Marketing Officer (Asia) at SEEK Asia
James Yeang, Group SVP, Digital & CRM at Domino's Pizza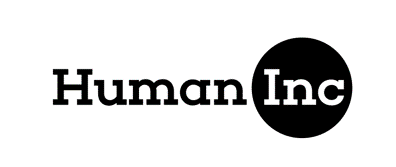 Get to know our partner, Human Inc.
Arrange a FREE 30-minute call with Human Inc's Innovation consultants who can help you identify your organisation's needs.