Understand tech talent to design winning employee experience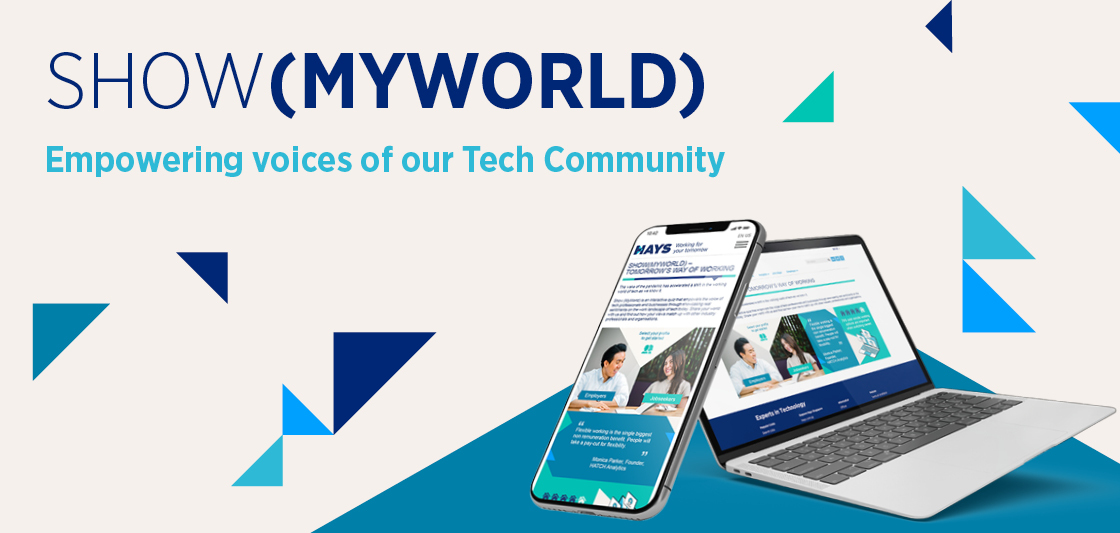 Asia's technology industry has seen challenges recently, between new attitudes to work, gradually worsening market conditions, and a growing precariousness of tech jobs. To keep morale high, employee engagement strategies tailored to tech talent are key, says world leading specialist in workforce solutions and recruitment, Hays.
Following the 'Great Resignation' and the 'Great Reshuffling', the latest buzzword reflecting people's attitude to work is 'quiet quitting', in which employees actively choose to do the bare minimum required to stay employed, instead of going above and beyond at work to exceed expectations.
"The trend speaks to a major mindset change we've observed in working professionals that has come out of the pandemic," Marc Burrage, Managing Director at Hays Asia says. "Many have been re-evaluating their priorities and relationship with work, and are now actively drawing firmer boundaries between their work and personal lives."
Despite this, workers in Asia continue to demonstrate high levels of motivation. Half (50%) of respondents in a recent survey conducted by Hays agreed that they felt motivated to exceed expectations at work. In contrast, only 16% disagreed, while 34% of respondents took a neutral position.
Yet, latest Hays research focused on the technology industry in Asia found that 50% of Singapore's technology workers were actively job seeking, compared to the Asia average of 37%. In the same survey, 58% of technology workers in Singapore said they had left their jobs between June 2021 and May 2022, citing the lack of career growth and development opportunities as the top reason.
Career opportunities are critical to ensuring employee job satisfaction and engagement. "It goes without saying that a disengaged workforce is a critical business issue. Its adverse impact on productivity, problem solving, and customer experience will cost the business and hurt the bottom line in the long run," Burrage cautions. "Given the growing demand for tech experts in Asia, it is crucial for technology organisations to identify ways to boost morale and engagement and design a winning employee experience."
Daen Huang, Senior Manager, Technology at Hays Singapore notes that to do this, it is important to first understand employee priorities. Knowing what is important to them will help determine the factors that motivate them at work.
"Opportunities for career development and growth are of the utmost importance to tech talent in Singapore, over salary or benefits package. Additionally, data from the Learning Mindset Report 2022 found while 48% of tech employees viewed continuous learning as extremely important, only 9% of employers said that they prioritised continuous learning in their company culture."
To support technology business leaders in the pursuit of better understanding what drives current and prospective technology employees, Hays has recently launched an Asia-wide campaign to poll technology workers and employers on their opinions on various aspects of work, including compensation, flexibility, and purpose. The polls are also designed to identify top hobbies of tech talent, to bring the community closer together. The campaign was launched on September 6th in China, Hong Kong SAR, Japan, Malaysia, and Singapore. Insights are updated in real-time as data is collected.
As technology recruitment specialists, Hays' main goal is to prepare technology organisations and workers for the future of work. Gathering the diverse voices of Asia's technology community is the first step to collecting authentic and immediate insight on key issues related to the world of work that will in time prove useful to tech experts and employers alike.
To check out real-time campaign insights, visit here
Responses for the survey were gathered from a web poll conducted via LinkedIn and WeChat between 6 September 2022 and 13 September 2022. The technology industry research cited is part of a study conducted in May 2022.
About Hays Singapore
Hays Specialist Recruitment Pte Ltd, Singapore ("Hays Singapore") is one of Singapore's leading recruitment companies in recruiting qualified, professional and skilled people across a wide range of industries and professions.

Hays has been in Singapore for over a decade and boasts a track record of success and growth. We operate across the private and public sector, dealing in permanent, temporary and contracting positions in more than 15 different specialisms, including Accountancy & Finance, Banking & Financial Services, Engineering, Human Resources, Legal, Life Sciences, Marketing & Digital, Office Professionals, Procurement, Supply Chain, Sales and Technology. Hays Singapore was named the "Best Small Workplace" in Singapore in 2019 and 2018 and was ranked fourth "Best Multinational Workplace" in Asia 2020 by Great Place to Work.
About Hays
Hays plc (the "Group") is the world leading specialist in recruitment and workplace solutions, such as RPO and MSP. The Group is the expert at recruiting qualified, professional and skilled people worldwide, being the market leader in the UK and Australia and one of the market leaders in Continental Europe, Latin America and Asia. The Group operates across the private and public sectors, dealing in permanent positions, contract roles and temporary assignments. As at 31 December 2021 the Group employed c.12,100 staff operating from 254 offices. For the year ended 30 June 2021:
– the Group reported net fees of £918.1 million and operating profit of £95.1 million;
– the Group placed around 60,000 candidates into permanent jobs and around 220,000 people into temporary roles;
– 17% of Group net fees were generated in Australia & New Zealand, 27% in Germany, 22% in United Kingdom & Ireland and 34% in Rest of World (RoW);
– the temporary placement business represented 61% of net fees and the permanent placement business represented 39% of net fees;
– Technology is the Group's largest specialism, with 26% of net fees, while Accountancy & Finance (14%) and Construction & Property (12%), are the next largest