Singapore's Smart Nation innovations are drawing talent to the public sector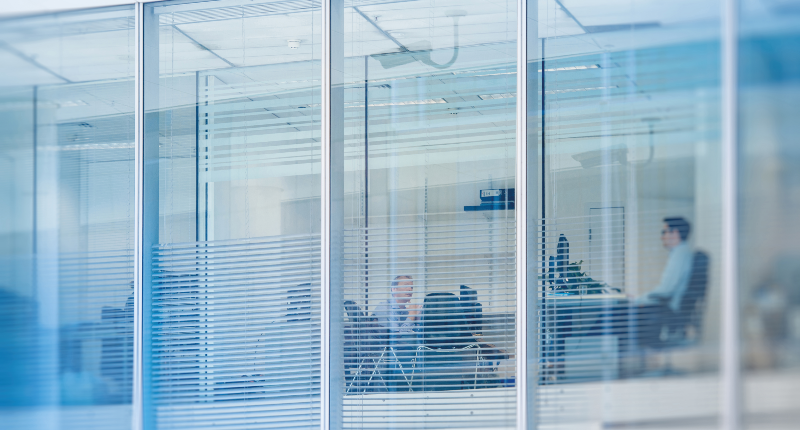 That the global pandemic has disrupted businesses and economies worldwide has been widely discussed, but for Singapore's public sector it has provided an opportunity in which to augment its innovative tech targets. And despite contractions in the private sector, in the year to come the government is set to create 15,000 jobs in areas such as early childhood education, healthcare, and long-term care.
However, perhaps the most prominent facet of public sector expenditure and expansion is the continuation of the Smart Nation initiative.
"Though well-coordinated, strategic long-term planning, development and larger-scale investment, the Singapore government has in recent years forged ahead with its intention of establishing Singapore as a Smart Nation that is the envy of the world," says Lakshmi Murlidharan, Business Director at Hays Singapore.
"The success of the Smart Nation initiative can be seen in the IMD World Digital Competitiveness rankings that put Singapore as the second most digitally competitive nation in the world. Despite the pandemic, the scheme continues apace, utilising technology to not only improve the lives of Singaporeans, but also creating numerous hiring opportunities."
One issue with which the public sector must contend is that these recruitment demands come in the areas of AI, data science, cloud and DevOps, all of which are niche and emerging technologies and are thus globally candidate short.
"We are seeing demand for talent in numerous areas, including hands-on mid-level tech engineers, senior cyber security professionals and digital technology professionals," continues Lakshmi. "But as well as these tech-based hard skills, public sector employers are prioritising resilient candidates who are willing to not only develop new skillsets but also display ingenuity."
As the urgency for candidates who possess such niche talents is so high, the public sector faces intense competition from domestic tech giants, MNCs and start-ups looking to capture the best individuals to build their platforms. In a country where private companies have historically been perceived as advantageous over the public sector, this could be the sternest challenge.
"Having observed how the investment into civic initiatives is being implemented, we believe it is a challenge that Singapore's public sector is up to," says Lakshmi. "In recent years we have witnessed notable improvements to salaries and benefits that include healthcare, generous vacation allowance, maternal and paternal leave, flexible working hours, development programmes and training allowances, all of which are intended to not only attract, but retain ambitious talent."
Of course, the financial constraints that have affected the private sector have also impacted upon the public sector. As such, organisations have turned to the contracting market in order to augment headcounts, build a more integrated workforce and meet business goals whilst still managing recruitment budgets and mitigating against unexpected losses. Historically, candidates in Singapore have been reluctant to take contracting roles as full-time positions have held more prestige, but this outlook is changing, and many more jobseekers are expected to take up temporary positions in the year ahead.
"With higher rates of pay and greater flexibility, there are many reasons for candidates to take up public sector contracting positions," adds Lakshmi. "Perhaps the most compelling in this fast-moving world is the opportunity to work in differing industries and accumulate diverse skillsets that will be markedly advantageous when, or if, you decide to accept a permanent role.
"And as such, taking up a contracting position within the public sector could, for an ambitious professional, be the first step to acquiring the skills necessary to become part of the public sector boom that is expected in 2021 and for many years to come."
An overview of what other trends have been observed in Singapore's engineering sector can be viewed below:
In order to attract candidates, public sector organisations are offering numerous benefits such as onboarding experience, competitive work-life balance and transparent career advancement opportunities.


The government is looking to ensure that a fair and adequate domestic-overseas workforce balance is implemented, not only in terms of quantity, but also quality.


However, the application for employment passes for overseas recruitment has been slowed due to pandemic restrictions. This is proving a hinderance to foreign candidates, and thus public sector organisations are focussing more on domestic hires.


The lifecycle of recruitment has been elongated by social distancing practices, moving online for initial stages, and as such companies are recommended to instigate procedures earlier than they ordinarily would to ensure that they can onboard the necessary talent before needs become critical.
To download your copy of the inside story of the public sector in Singapore, please click
here
.
-ends-

About Hays Singapore
Hays Specialist Recruitment Pte Ltd, Singapore ("Hays Singapore") is one of Singapore's leading recruitment companies in recruiting qualified, professional and skilled people across a wide range of industries and professions.

Hays has been in Singapore for over a decade and boasts a track record of success and growth. We operate across the private and public sector, dealing in permanent, temporary and contracting positions in more than 15 different specialisms, including Accountancy & Finance, Banking & Financial Services, Digital Technology, Engineering, Finance Technology, Human Resources, Information Technology, Legal, Life Sciences, Marketing & Digital, Office Professionals, Procurement, Supply Chain and Sales. Hays Singapore was named the "Best Small Workplace" in Singapore in 2019 and 2018, and was ranked fourth "Best Multinational Workplace" in Asia 2020 by Great Place to Work®.
About Hays
Hays plc (the "Group") is a leading global professional recruiting group. The Group is the expert at recruiting qualified, professional and skilled people worldwide, being the market leader in the UK and Australia and one of the market leaders in Continental Europe, Latin America and Asia. The Group operates across the private and public sectors, dealing in permanent positions, contract roles and temporary assignments. As at 30 June 2020 the Group employed c.10,400 staff operating from 266 offices in 33 countries across 20 specialisms. For the year ended 30 June 2020:
– the Group reported net fees of £996.2 million and operating profit (pre-exceptional items) of £135.0 million;
– the Group placed around 66,000 candidates into permanent jobs and around 235,000 people into temporary roles;
– 17% of Group net fees were generated in Australia & New Zealand, 26% in Germany, 23% in United Kingdom & Ireland and 34% in Rest of World (RoW);
– the temporary placement business represented 59% of net fees and the permanent placement business represented 41% of net fees;
– IT is the Group's largest specialism, with 25% of net fees, while Accountancy & Finance (15%) and Construction & Property (12%), are the next largest
– Hays operates in the following countries: Australia, Austria, Belgium, Brazil, Canada, Chile, China, Colombia, the Czech Republic, Denmark, France, Germany, Hungary, India, Ireland, Italy, Japan, Luxembourg, Malaysia, Mexico, the Netherlands, New Zealand, Poland, Portugal, Romania, Russia, Singapore, Spain, Sweden, Switzerland, UAE, the UK and the USA