SINGAPORE'S PROFESSIONALS SEEK A FLEXIBLE WORKPLACE OF THE FUTURE THAT VALUES EMPLOYEE WELLBEING SAYS NEW REPORT BY HAYS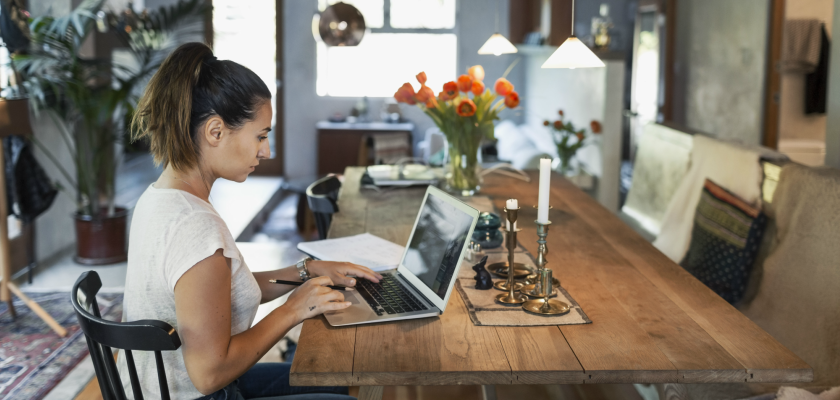 Flexible working options and employee wellbeing are top priorities for job seekers in Asia as they look to the new era of work, finds the new Uncovering the DNA of the Future Workplace in Asia report by leading recruitment experts Hays, which surveyed over 9,000 working professionals in February and again in September 2020. Respondents across Asia have dropped salary and benefit packages as their top priority and are instead looking at being part of an organisation that values employee wellbeing as not only a crucial element to flexibility, but purpose and connection to their role.
In Singapore, these results are mirrored with remote and flexible working options emerging as a top priority for professionals when seeking a new employer in the post-pandemic future, and employee wellbeing as the definition of purpose in the new era of work.
Remote and flexible working is key
While remote and flexible working is not new to Singapore, many professionals saw their inclinations to this accelerated by the pandemic. A majority 84 per cent of respondents said that remote working options became their top priority following the pandemic with a further 76 per cent saying flexible hours, and 63 per cent saying employee wellbeing programs became more important. However, 41 per cent said the option to work in the physical office had become more important to them, showing a mixed opinion on workplace models. While hybrid work models would fit well into this, the high number of respondents who said compressed hours (such as four-day work weeks) became more important to them (50 per cent) offers organisations another way to action on these sentiments.
More organisations are remote than flexible
Singapore had the highest number of organisations in Asia that offered flexible working options (47 per cent) and remote working options (43 per cent) pre-pandemic outbreak, and exhibited a significant rise in the latter post-outbreak (67 per cent) – the highest such score in Asia after Hong Kong (69 per cent). However currently, a little less than half of organisations offer flexible working hours (49 per cent), indicating room for improvement. This is particularly the case since 91 per cent of respondents in Singapore said that work-life balance was important/very important to them, with the overwhelming majority saying that flexible working options (84 per cent) would contribute to a better work-life balance.
Employee wellbeing builds purpose
After salary or benefit package (54 per cent), the majority of respondents in Singapore said they would be willing to comprise on work life balance for a feeling of purpose or connection to their role (43 per cent), even though the overwhelming majority (91 per cent) said work-life balance was important/very important to them. When asked what constituted meaningful work, the majority of respondents said 'being part of an organisation that values employee wellbeing' (77 per cent) followed by 'opportunities to use specialised skills that are unique to you' (68 per cent) and 'building relationships with management and colleagues' (66 per cent).
In a region-wide trend, employee wellbeing is at the forefront of defining meaningful work, a rising sentiment that will likely be the hallmark of a workplace of the future. And while the number of organisations that offer this in Singapore (42 per cent) is the highest in Asia after China (51 per cent), there is still room for improvement as this accounts for less than half of the total. On the other hand, the opportunities for employees to use specialised skills that are unique to them is the lowest in the region after Hong Kong (33 per cent). Overall, it appears that workplaces could be doing far more in their efforts to motivate their employees through purpose and meaning, considering 91 per cent said purpose or meaning played an important/very important role in motivating their performance.
Grant Torrens, Regional Director for Hays Singapore commented, "Flexible working options are a top priority for respondents in Singapore, as is employee wellbeing. The majority of respondents also said that flexibility would contribute to better work life balance, and named flexible working hours, remote working and compressed work weeks as ways of getting there. A forward-thinking workplace would look into implementing remote and flexible ways of working for the long-term as a way to not only appease but truly look after the wellbeing of their staff."
About the Report
The Uncovering the DNA of the Future Workplace report is based on findings from two surveys conducted on more than 4,000 and 5,000 respondents respectively across the five Hays operating markets in Asia: China, Hong Kong SAR, Japan, Malaysia and Singapore; to measure sentiments on the four core elements we believe will shape workplaces of the future: flexibility, technology, upskilling and purpose. The first survey was concluded in February 2020 at the cusp of the pandemic, with the second having concluded in October 2020. By comparing the two surveys, our findings aim to form a definitive understanding of how the pandemic has altered working sentiments, as well as a barometer for organisations as they seek to understand, attract and retain top talent amidst current challenges and those to come.
Download your copy of the full report here.
-ends-
About Hays Singapore
Hays Specialist Recruitment Pte Ltd, Singapore ("Hays Singapore") is one of Singapore's leading recruitment companies in recruiting qualified, professional and skilled people across a wide range of industries and professions.

Hays has been in Singapore for over a decade and boasts a track record of success and growth. We operate across the private and public sector, dealing in permanent, temporary and contracting positions in more than 15 different specialisms, including Accountancy & Finance, Banking & Financial Services, Digital Technology, Engineering, Finance Technology, Human Resources, Information Technology, Legal, Life Sciences, Marketing & Digital, Office Professionals, Procurement, Supply Chain and Sales. Hays Singapore was named the "Best Small Workplace" in Singapore in 2019 and 2018, and was ranked fourth "Best Multinational Workplace" in Asia 2020 by Great Place to Work®.
About Hays
Hays plc (the "Group") is a leading global professional recruiting group. The Group is the expert at recruiting qualified, professional and skilled people worldwide, being the market leader in the UK and Australia and one of the market leaders in Continental Europe, Latin America and Asia. The Group operates across the private and public sectors, dealing in permanent positions, contract roles and temporary assignments. As at 30 June 2020 the Group employed c.10,400 staff operating from 266 offices in 33 countries across 20 specialisms. For the year ended 30 June 2020:
- the Group reported net fees of £996.2 million and operating profit (pre-exceptional items) of £135.0 million;
- the Group placed around 66,000 candidates into permanent jobs and around 235,000 people into temporary roles;
- 17% of Group net fees were generated in Australia & New Zealand, 26% in Germany, 23% in United Kingdom & Ireland and 34% in Rest of World (RoW);
- the temporary placement business represented 59% of net fees and the permanent placement business represented 41% of net fees;
- IT is the Group's largest specialism, with 25% of net fees, while Accountancy & Finance (15%) and Construction & Property (12%), are the next largest
- Hays operates in the following countries: Australia, Austria, Belgium, Brazil, Canada, Chile, China, Colombia, the Czech Republic, Denmark, France, Germany, Hungary, India, Ireland, Italy, Japan, Luxembourg, Malaysia, Mexico, the Netherlands, New Zealand, Poland, Portugal, Romania, Russia, Singapore, Spain, Sweden, Switzerland, UAE, the UK and the USA