SINGAPORE MOST WILLING TO HIRE EXPATRIATES FOR SKILL SHORT AREAS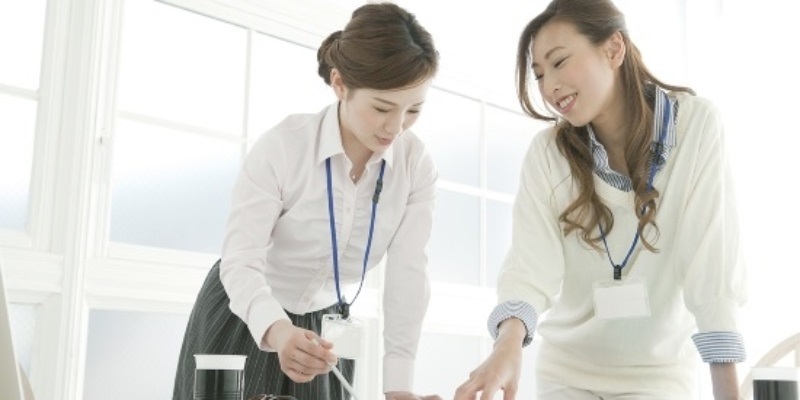 While organisations in Singapore are increasingly confident about having and hiring talent with the right skills, they are still more willing to hire expatriates for skill-short areas than most other Asian regions, finds the latest Asia Salary Guide report by leading recruitment experts Hays.
This year marks the 13th edition of the annual Hays Asia Salary Guide, which remains a definitive snapshot of salaries for positions across industries in Asia. The salary and hiring insights, including a thorough market overview of business outlooks, salary policies and recruitment trends, are based on survey responses from close to 6000 working professionals located in the five Hays operating markets in Asia; namely China, Hong Kong SAR, Japan, Malaysia and Singapore.
Skills confidence grows
When asked if their organisation had the talent needed to achieve current business objectives, 52 per cent of employers in Singapore said 'yes', as compared to only 45 per cent who said so last year. Additionally, only 19 per cent said they were 'unsure' as compared to 26 per cent last year. This shows a growing confidence in the current talent pool and skillsets available, which may be attributed in part to the Singapore government's continued efforts and initiatives to promote upskilling and re-skilling.
Similarly, 62 per cent of employers said they were confident or very confident that they will be able to recruit candidates with the skills needed to meet their organisation's needs in the next 12 months. This is up from 59 per cent who thought so last year and makes Singapore the most skills confident country after China (66 per cent).
Productivity most impacted by skill shortages
But despite growing confidence, skill shortages are still an impending reality that most employers in Singapore are expecting this year. When asked if skill shortages would hamper the effective operation of their business or department in 2020, 16 per cent said 'no', making them the highest percentage in Asia to say so. However, 52 per cent said 'Yes – there will be some impact', while 32 per cent said 'yes – without a doubt', making it apparent that the skills gap is still very much present.
When asked in which areas skill shortages have most negatively impacted their organisation, most employers said productivity (59 per cent), followed by growth or expansion (45 per cent) and business development (41 per cent). For the second year in a row, employers largely attribute skill shortages to 'lack of training and professional development' (43 per cent), which was tied with 'competition for roles/job opportunities' (43 per cent).
Singapore most likely to hire from overseas in skill short areas
To address immediate skill shortages in their organisations, most employers (54 per cent) said they have worked on upskilling their current workforce by identifying skills gaps and providing training in areas found lacking. However, this score was the lowest in Asia after Hong Kong (49 per cent), showing that organisations in Singapore still have some way to go when it comes to implementing training measures. And while 39 per cent said they worked on improving their attraction strategy or transferred employees between different functions, 28 per cent said they had recruited workers from overseas – the highest percentage in Asia to say so. Adding to this, when asked if they would consider hiring or sponsoring qualified overseas candidates for skill-short areas, 60 per cent of employers in Singapore said yes – the highest percentage to say so in Asia after labour-short Japan (67 per cent).
Grant Torrens, Regional Director at Hays Singapore commented, "Singapore's ageing population combined with its rapid digitalisation has understandably led to a skills gap in recent years. However, the Singapore government has taken fantastic steps to upskill and re-skill the general population, and it is heartening to see the results of this show in our report. Unlike other Asian regions, Singapore's relatively smaller size offered a more limited talent pool – therefore hiring or sponsoring qualified overseas candidates was an understandable necessity. But considering newer regulations on hiring expats and added upskilling initiatives by the government, it will be interesting to see how hiring practices will shift to cover skill gaps over the course of the year."
To download your copy of the 2020 Hays Asia Salary Guide, please click here.
About Hays
Hays plc (the "Group") is a leading global professional recruiting group. The Group is the expert at recruiting qualified, professional and skilled people worldwide, being the market leader in the UK and Asia Pacific and one of the market leaders in Continental Europe and Latin America. The Group operates across the private and public sectors, dealing in permanent positions, contract roles and temporary assignments. As at 30 June 2019 the Group employed 11,500 staff operating from 265 offices in 33 markets across 20 specialisms. For the year ended 30 June 2019:
– the Group reported net fees of £1,129.7 billion and operating profit (pre-exceptional items) of £248.8 million;
– the Group placed around 81,000 candidates into permanent jobs and around 254,000 people into temporary assignments;
– 18% of Group net fees were generated in Australia & New Zealand, 27% in Germany, 23% in United Kingdom & Ireland and 32% in Rest of World (RoW);
– the temporary placement business represented 57% of net fees and the permanent placement business represented 43% of net fees;
– Hays operates in the following countries: Australia, Austria, Belgium, Brazil, Canada, China, Colombia, Chile, the Czech Republic, Denmark, France, Germany, Hungary, India, Ireland, Italy, Japan, Luxembourg, Malaysia, Mexico, the Netherlands, New Zealand, Poland, Portugal, Romania, Russia, Singapore, Spain, Sweden, Switzerland, UAE, the UK and the USA