Phenomenal Growth in Singapore's Life Sciences Industry Requires Skilled Talent in a Candidate-Short Market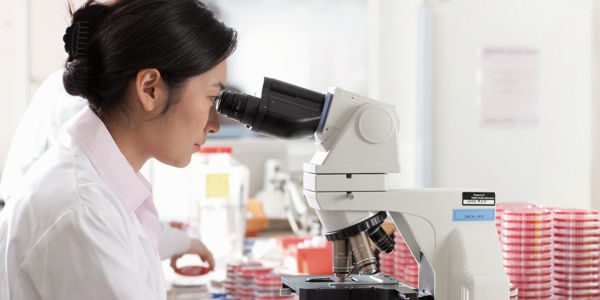 Singapore's life sciences industry is currently expanding with alacrity, and for its professionals in possession of the right skillsets, the opportunities are immeasurable. This upsurge in potential means that the talent pool is growing shallower, and for employers the greatest challenge is locating the candidates able to help them continue this expansion.
The Hays Changing Face of Life Sciences report is the result of a survey conducted with 168 working professionals from five key Asian markets and nine in-depth interviews with industry leaders. The report provides an enlightening insight into the current state of the industry, revealing what can be expected in the years to come in this ascendent industry.
The sector's positivity has been established on a firm foundation of future-readiness, with 50 per cent of employees confidently able to describe their organisation as future-ready, the largest percentage in Asia to do so. However, that does not mean that improvement is unnecessary, and employees suggest that openness to change, (70 per cent) creating a culture of adaptability and reskilling (70 per cent) and product innovation (70 per cent) are all areas that could augment organisational future-readiness.
"It is innovation in particular that concerns employers and employees alike, with the former highlighting the risk inherent in developing products that may not interest buyers downstream. However, with governments around the world investing in upstream COVID-19 research, there is a belief that this can be adopted and extrapolated into other areas of the industry, de-risking future innovation," says Kirsty Hulston, Regional Director at Hays Singapore.
"This means that the sector can also address its dominant focus on headline problems such as aging population, diabetes and lifestyle-based cardiovascular issues. With upstream investment, they can put more emphasis on the smaller diseases that, though they may not be revenue generators, can help the industry migrate from majority benefits to personalisation, something that industry leaders are tipping to drive the next wave of innovation."
With a defined sense that Singapore's life sciences industry is attaching greater weight to these more caring aspects of healthcare, it should come as no surprise that employees are greatly motivated by deriving purpose from their work, and 95 per cent stated that this is either 'important' or 'very important', with only those in Malaysia (100 per cent) higher. In addition, Singapore's professionals also place importance on being recognised and rewarded as well as building relationships with management and colleagues (71 and 52 per cent, respectively) both of which have grown in necessity since the onset of the pandemic.
"The most common experience that employees noted, however, was that they currently identify or agree with their company's values. With industry leaders also highlighting their passion for operating in an industry which has such a strong sense of purpose, it is clear that those motivators are aligned," says Kirsty.
However, an alignment of interests alone is not enough to propel companies and the industry further, and the implementation of cutting-edge technology is key. Being one of the most disruptive industries with constant technological advancements, it is essential that companies have a vision mission with innovation being sparked throughout, all of which must be communicated to employees and associates. It is evident that this is the case in Singapore, as 62 per cent of Malaysia's life sciences professionals either agreed or strongly agreed that they could be confident in their organisation's current digitalisation journey, the highest to do so in Asia.
With such an emphasis on innovation, possessing the relevant skills becomes paramount, and though 63 per cent of professionals feel that they are in possession of the required hard skills to succeed in their role with some improvement, and 66 per cent felt likewise about their soft skills, they were the most likely in the region to say that both skillsets were insufficient (11 per cent and nine per cent, respectively).
"Though 91 per cent of employees feel that it is their own responsibility to upskill, leaders must step forward and ensure that their talent is best equipped to face the challenges of the life sciences future," concludes Kirsty.
"In Singapore, the skills most sought after are technical, digital and soft skills, and employers are best advised to provide these. Not only are they essential in ensuring that their workforce is at the optimal level, failing to offer these developments may negatively affect talent retention, which could be a critical error in this candidate-short industry. But succeed in retaining and attracting the top-level talent, and companies can be assured of numerous opportunities, as the mood remains vibrant and further expansion is all-but guaranteed."
An overview of other key insights that have been observed in Singapore's life sciences industry can be viewed below:
Singapore's life sciences professionals are the most confident in Asia that their organisation's current sustainability journey is sufficiently placed to realise its goals, with 76 per cent either agreeing or strongly agreeing.
When joining a new workplace, 76 per cent of employees would consider digital training important, whilst 57 per cent cited ERP software.
Following the pandemic, remote working options have become important to 76 per cent of employees, with 71 per cent saying that their employers currently provide them.
As leaders note the rise in mental health issues caused by remote working, some are elevating mental wellbeing in company culture, implementing wellbeing checks, developing wellness programs and establishing wellbeing hotlines.
Download your free copy of
the Hays Asia Changing Face of Life Sciences report