More employers in Singapore plan on raising salaries, giving bonuses this year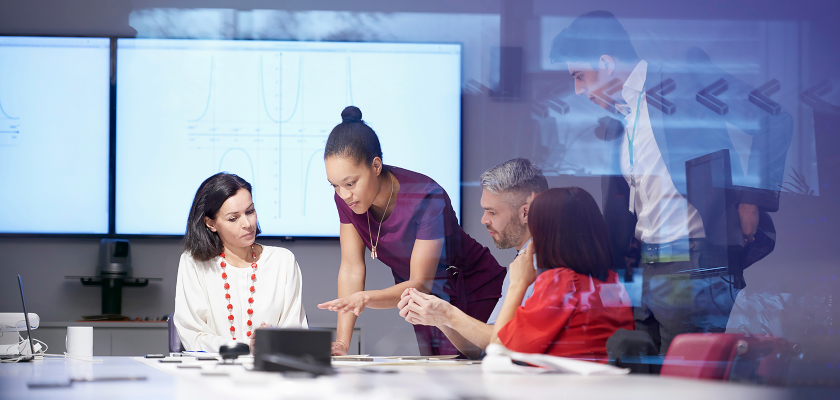 84% of employers in Singapore intend to raise staff salaries this year, finds the 2022 Hays Asia Salary Guide survey. This is a significant increase over similar projections from the previous year. 69% of employers also said that they are planning to give bonuses this year.
"The growing economic stability is resulting in higher optimism amongst employers in Singapore. In fact, 95% of employers said that they expect business activity levels to increase or stay the same for the rest of the year," says Kirsty Hulston, Regional Director of Hays in Singapore.
Accordingly, recruitment activity is also predicted to rise compared to the previous year. 47% of employers expect to add to their permanent headcount in 2022, higher than what was reported for the previous year. For the 75% of candidate respondents in Singapore who said they are open to new opportunities or actively looking for a new job, 2022 will be a good year to act on these plans.
However, data from the survey shows that more people are expecting increments that are higher than what employers are prepared to give. Of the 80% of employees surveyed who said they expect a pay rise in 2022, 29% are anticipating increments of 6% and above. Comparatively, only 10% of employers plan on increasing salaries by 6% or more.
"There is an observable disparity between the salary expectations of employees and what companies are prepared to meet. Given the skills shortages and rising competition for talent, companies that intend to hire in the coming months will need to manage this expectation gap with care."
This is especially critical, says Kirsty, as 42% of employers reported a lack of confidence in hiring the skilled talent they need.
"Talent attraction and retention strategies will be of the utmost important in the year ahead as recruitment activity rises. Providing clear career pathways, better benefits, and improved flexibility and work-life balance could prove effective in bridging the salary expectation gap."
-ends-
About Hays Singapore
Hays Specialist Recruitment Pte Ltd, Singapore ("Hays Singapore") is one of Singapore's leading recruitment companies in recruiting qualified, professional and skilled people across a wide range of industries and professions.

Hays has been in Singapore for over a decade and boasts a track record of success and growth. We operate across the private and public sector, dealing in permanent, temporary and contracting positions in more than 15 different specialisms, including Accountancy & Finance, Banking & Financial Services, Digital Technology, Engineering, Finance Technology, Human Resources, Information Technology, Legal, Life Sciences, Marketing & Digital, Office Professionals, Procurement, Supply Chain and Sales. Hays Singapore was named the "Best Small Workplace" in Singapore in 2019 and 2018, and was ranked fourth "Best Multinational Workplace" in Asia 2020 by Great Place to Work®.
About Hays

Hays plc (the "Group") is a leading global professional recruiting group. The Group is the expert at recruiting qualified, professional and skilled people worldwide, being the market leader in the UK and Australia and one of the market leaders in Continental Europe, Latin America and Asia. The Group operates across the private and public sectors, dealing in permanent positions, contract roles and temporary assignments. As at 30 June 2021 the Group employed c.10,800 staff operating from 256 offices in 33 countries across 20 specialisms. For the year ended 30 June 2021:
– the Group reported net fees of £918.1 million and operating profit of £95.1 million;
– the Group placed around 60,000 candidates into permanent jobs and around 220,000 people into temporary roles;
– 17% of Group net fees were generated in Australia & New Zealand, 27% in Germany, 22% in United Kingdom & Ireland and 34% in Rest of World (RoW);
– the temporary placement business represented 61% of net fees and the permanent placement business represented 39% of net fees;
– Technology is the Group's largest specialism, with 26% of net fees, while Accountancy & Finance (14%) and Construction & Property (12%), are the next largest
– Hays operates in the following countries: Australia, Austria, Belgium, Brazil, Canada, Chile, China, Colombia, the Czech Republic, Denmark, France, Germany, Hungary, India, Ireland, Italy, Japan, Luxembourg, Malaysia, Mexico, the Netherlands, New Zealand, Poland, Portugal, Romania, Russia, Singapore, Spain, Sweden, Switzerland, UAE, the UK and the USA