MEN LESS LIKELY TO RECOGNISE INEQUALITY IN WORKPLACE, FINDS SURVEY FROM HAYS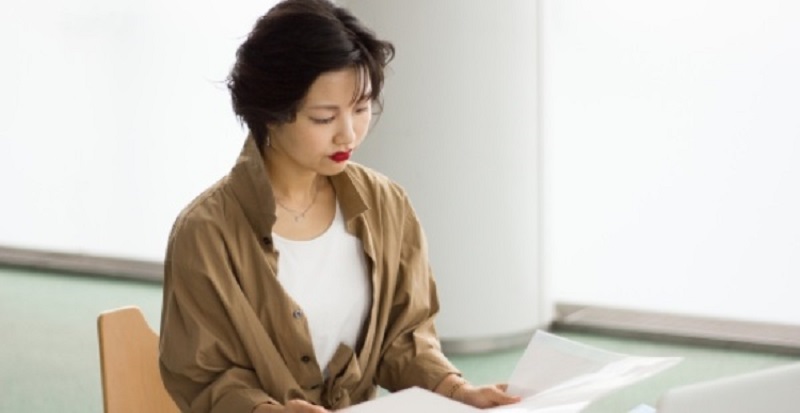 For the second year running, a global survey by recruiting experts Hays has revealed that men are more likely than women to believe their employer is committed to achieving gender equality in the workplace.
Hays surveyed just over 1,300 people globally ahead of International Women's Day, to find out employees' perception of their employer's commitment to achieving gender equality in the workplace and the potential barriers to achieving it.
Overall, 29% of respondents stated their employer wasn't fully committed to achieving gender equality, while encouragingly 53% said they thought their company was committed. The results of the survey have seen an improvement on the previous year, with only 45% of respondents saying their employer was committed to achieving equality in 2019.
When breaking the results down by gender, 37% of women thought their employer wasn't fully committed, compared to just 21% of men. Whereas only 45% of women thought their employer was committed to achieving gender equality in the workplace, compared to 60% of men.
Of the respondents who stated their employer wasn't fully committed to achieving equality, Hays asked the areas in which they thought their employer could improve in order to support greater gender equality. Overall, 31% said their place of work should provide equal opportunities, followed by equal pay on 25%, 17% said flexible working practices and 14% stated training to create more awareness of gender equality. Interestingly, 55% of women said equal pay was needed to achieve gender equality compared to 26% of men. Whereas 46% of men said equal opportunities were the priority versus just 28% of women.
For those respondents who had indicated their employer was committed to achieving gender equality, Hays asked which areas they thought their employee exceled in, overall 31% stated equal opportunities, 22% said flexible working practices and 21% said equal pay. When looking at the results by gender, men and women agreed.
Sandra Henke, Hays Group Head of People and Culture, commented on the results; "It's positive to see that there has been an improvement in the results relating to the perception that companies are tackling gender equality. However, with 29% of workers stating their employer isn't fully committed there is still clearly more work to be done. Businesses need to be transparent and communicate to their workforce the steps they are taking to tackle inequality.
"Purposely supporting and managing diversity and inclusion is becoming an increasingly important topic for businesses, especially at an executive level, and rightfully so. As the world continues to change rapidly, and the business environment becomes more challenging, it's essential businesses ensure they have the best available ideas in the room, which means access to every voice."
It is well known that diverse organisations not only outperform those which are less diverse but are also more likely to attract and retain talented professionals. These sentiments were reflected in the 2019/2020 Hays Asia Diversity & Inclusion Report where 76 per cent of professionals across Asia said greater D&I in the workplace would have the most positive impact on company culture (76 per cent), followed by innovation (59 per cent) and retention of talent (53 per cent).
Recognising and harnessing the dynamism of diversity is an essential element of Hays' expertise of enabling people and organisations to fulfil their potential. Apart from external activities to promote diversity in the region such as recently sponsoring the Women in IT Awards Asia 2019, Hays has also undertaken a number of internal initiatives to promote equality in the workplace.
As Grant Torrens, Regional Director at Hays Singapore explains, "At Hays, we pride ourselves in being a diverse and inclusive employer, and this year, we will be putting our own board compositions and leadership roles under the microscope and recalibrating our standards of diversity and inclusion. With our official tagline for FY20 being 'Opportunity for all', we have put together a dedicated Diversity board that will work towards ensuring adequate and appropriate gender and ethnic representation in our leadership as well as creating open and clear leadership pathways for every employee. We want every individual to feel like they have a platform for recognition, visibility for promotions and the power to progress to any position."
Hays was awarded the title of Best Small Workplace in Singapore 2019 by Great Place to Work®.
- Ends –
About Hays
Hays plc (the "Group") is a leading global professional recruiting group. The Group is the expert at recruiting qualified, professional and skilled people worldwide, being the market leader in the UK and Asia Pacific and one of the market leaders in Continental Europe and Latin America. The Group operates across the private and public sectors, dealing in permanent positions, contract roles and temporary assignments. As at 30 June 2019 the Group employed 11,500 staff operating from 265 offices in 33 countries across 20 specialisms. For the year ended 30 June 2019:
– the Group reported net fees of £1,129.7 billion and operating profit (pre-exceptional items) of £248.8 million;
– the Group placed around 81,000 candidates into permanent jobs and around 254,000 people into temporary assignments;
– 18% of Group net fees were generated in Australia & New Zealand, 27% in Germany, 23% in United Kingdom & Ireland and 32% in Rest of World (RoW);
– the temporary placement business represented 57% of net fees and the permanent placement business represented 43% of net fees;
– Hays operates in the following countries: Australia, Austria, Belagium, Brazil, Canada, China, Colombia, Chile, the Czech Republic, Denmark, France, Germany, Hungary, India, Ireland, Italy, Japan, Luxembourg, Malaysia, Mexico, the Netherlands, New Zealand, Poland, Portugal, Romania, Russia, Singapore, Spain, Sweden, Switzerland, UAE, the UK and the USA