MAJORITY OF LEADERS ACROSS ASIA CONSIDERED BIASED IN THEIR HIRING PROCESS, HAYS DIVERSITY & INCLUSION REPORT FINDS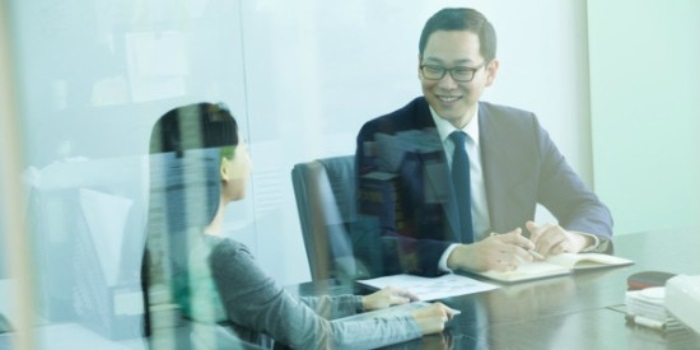 Organisations across Asia have been ramping up their efforts to mitigate bias in their recruitment selection process in the last year. However, the latest Diversity & Inclusion (D&I) report by leading recruitment experts Hays revealed that most employees across Asia still believe business leaders carry a bias towards hiring people who look, think or act like them.
The findings of the 2019/2020 version of this annual report are based on survey responses from close to 2000 working professionals based in China, Hong Kong SAR, Japan, Singapore and Malaysia. 87 per cent of respondents were born in Asia, 54 per cent were female, and 67 per cent were involved in recruiting new staff (either as a hiring line manager or in HR/recruitment functions). The survey covered personal experiences of the respondents with D&I in their workplaces, as well as their perceptions of its practice within and impact on their organisations.
A need for unbiased and diverse leadership
47 per cent of respondents across Asia felt that greater D&I practices in the workplace could have the most positive impact on the 'recruitment of best talent'. However, the implementation of this is still lacking, with 52 per cent of respondents having felt that their age, gender, ethnicity or other D&I factors had led to their changes of being selected for a job being lowered. This discrepancy could be attributed to bias in leadership, with 59 per cent of respondents strongly agreeing or agreeing that leaders in their organisation has a bias towards hiring people who look think and act like them. 72 per cent of employees considered unconscious bias training for leaders to have a positive impact on the selection and hiring of more diverse talent, yet only 49 per cent of companies provide such training – a figure that is skewed by the high 64 per cent in China.
An overall trend of improvement
However, individual indicators of organisations applying D&I practices to employee selection have been positive and mostly in line with the expectations of their employees. For example, 75 per cent of respondents believed that ensuring interview panels are diverse would positively impact diverse hiring, with 62 per cent or organisations already practicing this. Similarly, 74 per cent of respondents voted for involving a range of diverse stakeholders for the review and selection of CV or application forms; which is practiced by 66 per cent of organisations. An interesting addition was the capturing of workforce diversity data (i.e. ethnicity information) of those hired, which was voted to have positive a positive impact on hiring by 69 per cent of respondents and is being implemented by 56 per cent of organisations.
In Singapore: Hiring practices leave room for improvement
Singapore has long cultivated a reputation as a nation that stands for cultural tolerance and understanding. However, when it comes to hiring practices, 57 per cent of respondents in Singapore have felt that D&I factors like age, gender, ethnicity etc have led to their chances of being selected for a job being lowered, the second highest in the region after China.
The first place to look would be to those involved in the hiring of new staff, and any potential bias that they may have. However, only 56 per cent feel their leaders have a bias towards hiring people who look, think and act like them, which compares well across Asia and is a drop from 65 per cent in 2018. But only 58 per cent agree that leadership teams are diverse (the second lowest figure in Asia behind Japan's 27 per cent), with 34 per cent disagreeing. In addition, 38 per cent disagree and a further 27 per cent are unsure as to whether their organisations work to develop under-represented groups into leadership roles.
Grant Torrens, Regional Director at Hays Singapore commented, "While there have been many promising improvements in Singapore's hiring practices to include more diverse talent, a top-down approach is vital in ensuring widespread implementation and success. Those in managerial positions could help promote diversity amongst leadership and the larger organisation by setting individual diversity recruitment targets, undertaking training to mitigate unconscious biases, and actively working to develop under-represented groups, specifically into leadership roles."
To learn more about the 2019/2020 Hays Asia Diversity & Inclusion report, please click here.
About Hays
Hays plc (the "Group") is a leading global professional recruiting group. The Group is the expert at recruiting qualified, professional and skilled people worldwide, being the market leader in the UK and Asia Pacific and one of the market leaders in Continental Europe and Latin America. The Group operates across the private and public sectors, dealing in permanent positions, contract roles and temporary assignments. As at 30 June 2019 the Group employed 11,500 staff operating from 265 offices in 33 markets across 20 specialisms. For the year ended 30 June 2019:
– the Group reported net fees of £1,129.7 billion and operating profit (pre-exceptional items) of £248.8 million;
– the Group placed around 81,000 candidates into permanent jobs and around 254,000 people into temporary assignments;
– 18% of Group net fees were generated in Australia & New Zealand, 27% in Germany, 23% in United Kingdom & Ireland and 32% in Rest of World (RoW);
– the temporary placement business represented 57% of net fees and the permanent placement business represented 43% of net fees;
– Hays operates in the following countries: Australia, Austria, Belgium, Brazil, Canada, China, Colombia, Chile, the Czech Republic, Denmark, France, Germany, Hungary, India, Ireland, Italy, Japan, Luxembourg, Malaysia, Mexico, the Netherlands, New Zealand, Poland, Portugal, Romania, Russia, Singapore, Spain, Sweden, Switzerland, UAE, the UK and the USA