EMPLOYEES IN SINGAPORE REALISTIC ABOUT PAY BUT UNCERTAIN ABOUT SKILLS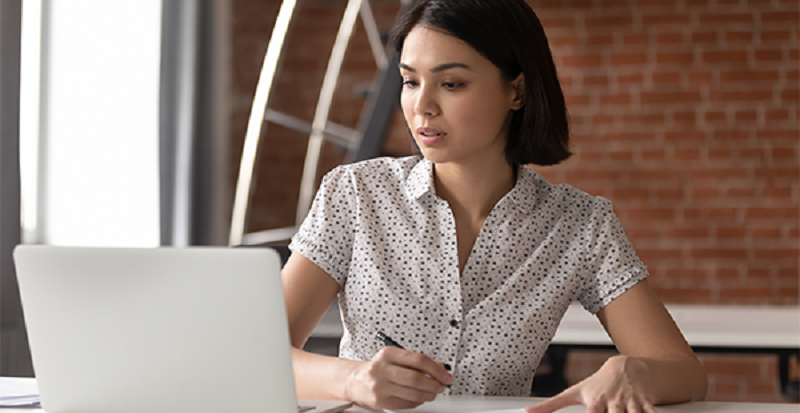 While jobseekers in Singapore have realistic expectations for increments in 2020, they are increasingly uncertain about the relevancy of their skills, finds the latest Asia Salary Guide report by leading recruitment experts Hays.
This year marks the 13th edition of the annual Hays Asia Salary Guide, which remains a definitive snapshot of salaries for positions across industries in Asia. The salary and hiring insights, including a thorough market overview of business outlooks, salary policies and recruitment trends, are based on survey responses from close to 6000 working professionals located in the five Hays operating markets in Asia; namely China, Hong Kong SAR, Japan, Singapore and Malaysia.
Realistic Salary Expectations
60 per cent of employees in Singapore said they were satisfied or very satisfied with their total compensation package in 2019, making their rate of salary satisfaction the highest in Asia after Hong Kong (66 per cent). This satisfaction may be the reason why the majority of employees (59 per cent) did not ask for a raise in the last year, although it must be noted that an increasing number did ask for a raise but without success (19 per cent vs 15 per cent in 2018). This makes them the highest demographic to unsuccessfully do so after Malaysia (24 per cent).
Overall, it is evident that employees and employers in Singapore are largely on the same page when it comes to salary packages. In a continuing trend of lower wage expectations from last year, the majority of employees (52 per cent) are expecting raises between 3-6 per cent in 2020, which concurs with the majority of employers (71 per cent) who also expect to give increments in this range. In line with the ongoing wage stagnation in Singapore, a significant number of employees (17 per cent) expect to receive no increment at all in 2020, which concurs with a similar number of employers (19 per cent) who expect to give out no increments in 2020.
Salary has also become less important as a retention tool for employees in Singapore, who favoured work-life balance (48 per cent) and management style & company culture (38 per cent) over salary package (37 per cent) as the reason why they would stay with their current employers. Management style & company culture in particular has outperformed 'career progression' as a top reason for two years now, showing a distinct change in employee preferences.
Rising Uncertainty Around Job Security and Skills
But while employees do not seem to be concerned about pay, there is a rising sentiment of uncertainty when it comes to the relevancy of their skills. While the majority of respondents said they were sure their current skill sets would still be in demand five years from now (63 per cent), their numbers were lesser than those who said so in 2018 (69 per cent). Conversely, the number of those who were not sure if their skills would be relevant in five years increased (37 per cent vs 31 per cent in 2018).
Interestingly, a lesser number of Singaporeans valued job security as a reason to stay with their employer as compared to last year (27 per cent vs 33 per cent last year). The uncertainty around skills is thus more likely to be a product of Singapore's continued advances towards digitalisation rather than ongoing economic uncertainties in the region. However, while the majority of respondents said they spent 1-2 hours upskilling (38 per cent), Singapore still had the highest number of employees who spent zero hours upskilling (26 per cent vs 19 per cent Asia average).
Grant Torrens, Regional Director at Hays Singapore commented, "The clarity of salary expectations between employers and employees in Singapore are testament to its fair employment practices and open working cultures that have become a benchmark for the region. Concerns around skills are not unfounded, owing to Singapore's position as a digital hub that is leading digitalisation efforts in the region. The resulting rapid pace of change will require employees to stay abreast of latest developments and continuously upskill in areas pertaining to digitalisation and change. Considering the government has also realised this need and implemented a number of initiatives to help employees upskill, employers should be more equipped to help employees alleviate these concerns in the coming year."
To download your copy of the 2020 Hays Asia Salary Guide, please click here.
About Hays
Hays plc (the "Group") is a leading global professional recruiting group. The Group is the expert at recruiting qualified, professional and skilled people worldwide, being the market leader in the UK and Asia Pacific and one of the market leaders in Continental Europe and Latin America. The Group operates across the private and public sectors, dealing in permanent positions, contract roles and temporary assignments. As at 30 June 2019 the Group employed 11,500 staff operating from 265 offices in 33 markets across 20 specialisms. For the year ended 30 June 2019:
– the Group reported net fees of £1,129.7 billion and operating profit (pre-exceptional items) of £248.8 million;
– the Group placed around 81,000 candidates into permanent jobs and around 254,000 people into temporary assignments;
– 18% of Group net fees were generated in Australia & New Zealand, 27% in Germany, 23% in United Kingdom & Ireland and 32% in Rest of World (RoW);
– the temporary placement business represented 57% of net fees and the permanent placement business represented 43% of net fees;
– Hays operates in the following countries: Australia, Austaria, Belgium, Brazil, Canada, China, Colombia, Chile, the Czech Republic, Denmark, France, Germany, Hungary, India, Ireland, Italy, Japan, Luxembourg, Malaysia, Mexico, the Netherlands, New Zealand, Poland, Portugal, Romania, Russia, Singapore, Spain, Sweden, Switzerland, UAE, the UK and the USA