Demand for hybrid of executive and team assistants in Singapore is on the rise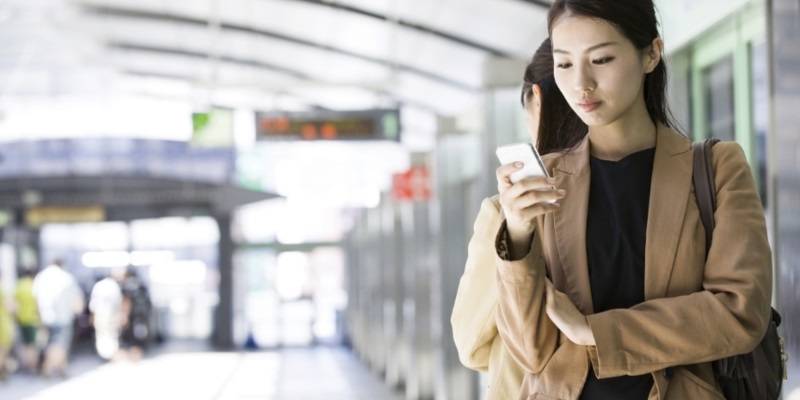 As Singapore's organisations adopt flatter organisational structures and embrace collaborative working, the office support function grows in importance to support larger teams and their coordination needs. This is resulting in a heightened demand for executive assistants (EAs), team assistants, and, increasingly more common, a combination of both, according to recruitment experts Hays.
"As the role of an assistant and team dynamics change, a hybrid of executive and team assistants is required to be highly adaptable in fast-paced environments and able to be quick on their feet. Assistants perform at a level that is intimate with the innerworkings of the business, and their function more often than improves productivity and cost-effectiveness," says Grant Torrens, Regional Director at Hays Singapore.
Talent in demand in Singapore's office professionals landscape:
• Executive Assistants
• Team Assistants
• Hybrid of executive and team assistants
"However, despite the high importance placed on the need for support roles, any senior level EAs who have worked their way to specifically support C-level executives may resist the idea of a hybrid role that encompasses supporting a team. Such a sentiment usually stems from the misperception that supporting a team instead of a dedicated high-level executive is a step back in their careers."
According to the global recruitment firm, employers have been hard at work in assuring experienced and invaluable candidates that this nascent field of work is one of much potential and promise for their careers. This is especially so for talent who have a deep understanding and rich experience in the industry vertical of the teams and executive they would be supporting.
"To attract capable assistants, firms have upped their game in terms of offer packages on top of providing flex-working arrangements, allowances for travel and lunch and better internal culture activities. It is important to provide competitive offer packages to the candidate for them to appreciate that the admin support role is important within a firm. At times, these candidates are making hard decisions on the senior executive's behalf, prioritising what meetings are most important, and coordinating how executives can best get overseas in time for meetings," adds Grant.
"Undoubtedly, employers will always have their own versions of a perfect candidate for assistant roles in their minds. Hiring managers often look for assistants who appreciate the importance of the administrative support role, as these roles exist to make the lives of senior executives easier; so they can work most efficiently. An EA who is a true right-hand and gate keeper is someone can certainly achieve this. They need to be proactive, professional and have a positive attitude to succeed in their roles as office support administrators."
For the full Inside Story of Office Professionals in Singapore, please click here.
About Hays
Hays plc (the "Group") is a leading global professional recruiting group. The Group is the expert at recruiting qualified, professional and skilled people worldwide, being the market leader in the UK and Asia Pacific and one of the market leaders in Continental Europe and Latin America. The Group operates across the private and public sectors, dealing in permanent positions, contract roles and temporary assignments. As at 31 December 2018 the Group employed 11,700 staff operating from 262 offices in 34 markets across 20 specialisms. For the year ended 30 June 2018:
– the Group reported net fees of £1.072 billion and operating profit (pre-exceptional items) of £243.4 million;
– the Group placed around 77,000 candidates into permanent jobs and around 244,000 people into temporary assignments;
– 19% of Group net fees were generated in Australia & New Zealand, 26% in Germany, 24% in United Kingdom & Ireland and 31% in Rest of World (RoW);
– the temporary placement business represented 58% of net fees and the permanent placement business represented 42% of net fees;
– Hays operates in the following countries/regions: Australia, Austria, Belgium, Brazil, Canada, Colombia, Chile, the Czech Republic, Denmark, France, Germany, Hong Kong, Hungary, India, Ireland, Italy, Japan, Luxembourg, Mainland China, Malaysia, Mexico, the Netherlands, New Zealand, Poland, Portugal, Romania, Russia, Singapore, Spain, Sweden, Switzerland, UAE, the UK and the USA