COMPANIES MUST BE PREPARED FOR DIGITAL TRANSFORMATION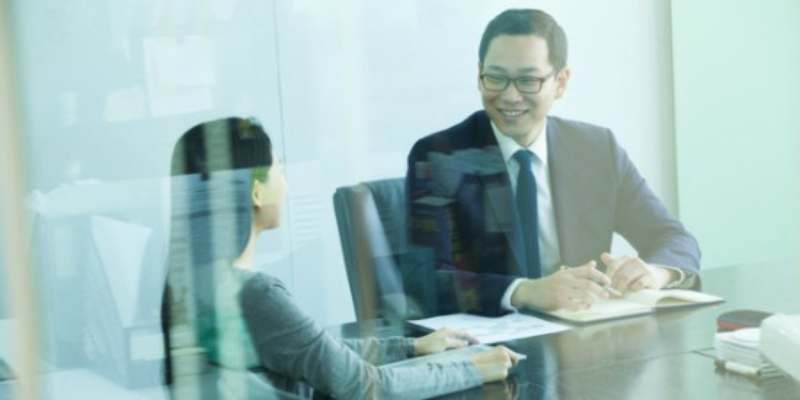 Organisations are under pressure to digitalise their customer journey, but there are many considerations business leaders must take into account before they begin, says recruiting experts, Hays.

Digital transformation has become essential for business success; however, the process is extremely complex, and organisations must ensure they, along with their workforce, are best prepared.
Hays Group Strategic Director, Dirk Hahn explains, "Whether it's using predictive analytics to anticipate behaviours or deploying AI-driven chatbots to provide a service that's both efficient and on-par with competitors – as a business leader, you need to implement a change. But this isn't a simple fix; it's a major reworking of your business processes that requires you to invest your focus, time, money and people resources into providing a user experience that can compete in a digital age."
Don't be afraid of failure
Businesses must redefine failure and encourage their employees to be less risk-averse – as it's often the companies that are willing to take a risk with failure that innovate and succeed. Organisations must be prepared to make mistakes and learn from them - it is essential to the success of a company's digitalisation.
Dirk advises, "Don't be afraid to alter processes that aren't working. But, if the change doesn't lead to an improvement, you'll need to be ready to rethink your approach. Using a philosophy that embeds the concept of 'hold tightly, let go easily', you'll be ready to argue your corner and try out your ideas. But if it fails, be ready to learn from your mistakes and move on using what you've learnt."
Get the workplace culture right
For digital transformation to be a success, businesses must foster a company culture of openness which encourages innovation, embraces digital change but is also realistic about the process at the same time.
Dirk explains, "Getting workplace culture right is essential. You must prepare your staff for handling change – and that means ensuring they realise it goes beyond understanding that it won't be smooth sailing. If employees feel part of the digital transformation process, they will understand that things won't be perfect from the start. Instead they're driving an iterative cycle that will refine both tools and processes throughout the programme, even if the journey is a little rough at times."
Keep your teams informed
An organisation's workforce must be kept informed of the changes that are expected to happen, Dirk advises that employees need to become part of the process and a key part of that is good communication.
Dirk says, "To deliver change successfully, teams must be kept informed. You need to show them what you're going to do, how you'll go about it, and why you're doing it. Good communication is at the heart of delivering a user-focused set of changes, where users become part of the change process. Not only will you get new, and often unexpected, insights, you'll also help manage expectations more effectively. Communication isn't just top-down either; it is a two-way street, and you'll need to be open to ideas (and questions) from everyone involved in the process."
Dirk continues "By involving users in your change process, you're also opening it up to a set of more diverse opinions, which are a powerful source for innovation. Building inclusion into your digital transformation highlights new opportunities and helps us to understand the needs of a diverse population. Building in accessibility features can also support a wider user base, making it easier for them to work with you and your services."
Find the right skills for the job
It is unlikely an organisation will already have the skills it needs to carry out its digitalisation. Organisations may need to look outside of their own business to find the talent they need.
Dirk explains, "The skills you need to build a modern digital business are unlikely to be inside your organisation. The technologies involved are often new and come with steep learning curves. Filling the skills gap means hiring new staff and building a roster of skills that can be developed internally and shared with existing staff. Even with appropriately skilled new staff and a mix of internal and external training programmes, building a body of digital transformation specialists will take something you don't have: time. An alternative option would be to hire specialist contractors to get you started while you build your team."
Dirk concludes by saying, "Digital transformation requires agility and the ability to recover when you stumble and fall (which you will do). Olympic gymnasts don't get it right first time, and businesses don't either. By practicing the new skills you've acquired, your business can move on from its mistakes to deliver the digital services your users and your customers are demanding."
This content originally appeared on Viewpoint, Hays' Career Advice blog.
-ends-
Contact name: Urvashi
Contact job title: Content Manager, Asia
Contact email address: Urvashi.raizada@hays.com.sg
Contact telephone number: +65 6303 0152
About Hays
Hays plc (the "Group") is a leading global professional recruiting group. The Group is the expert at recruiting qualified, professional and skilled people worldwide, being the market leader in the UK and Asia Pacific and one of the market leaders in Continental Europe and Latin America. The Group operates across the private and public sectors, dealing in permanent positions, contract roles and temporary assignments. As at 31 December 2018 the Group employed 11,700 staff operating from 262 offices in 33 markets across 20 specialisms. For the year ended 30 June 2018:
– the Group reported net fees of £1.072 billion and operating profit (pre-exceptional items) of £243.4 million;
– the Group placed around 77,000 candidates into permanent jobs and around 244,000 people into temporary assignments;
– 19% of Group net fees were generated in Australia & New Zealand, 26% in Germany, 24% in United Kingdom & Ireland and 31% in Rest of World (RoW);
– the temporary placement business represented 58% of net fees and the permanent placement business represented 42% of net fees;
– Hays operates in the following countries: Australia, Austria, Belgium, Brazil, Canada, China, Colombia, Chile, the Czech Republic, Denmark, France, Germany, Hungary, India, Ireland, Italy, Japan, Luxembourg, Malaysia, Mexico, the Netherlands, New Zealand, Poland, Portugal, Romania, Russia, Singapore, Spain, Sweden, Switzerland, UAE, the UK and the USA