IMPORTANT UPDATE ON TRIPARTITE GUIDELINES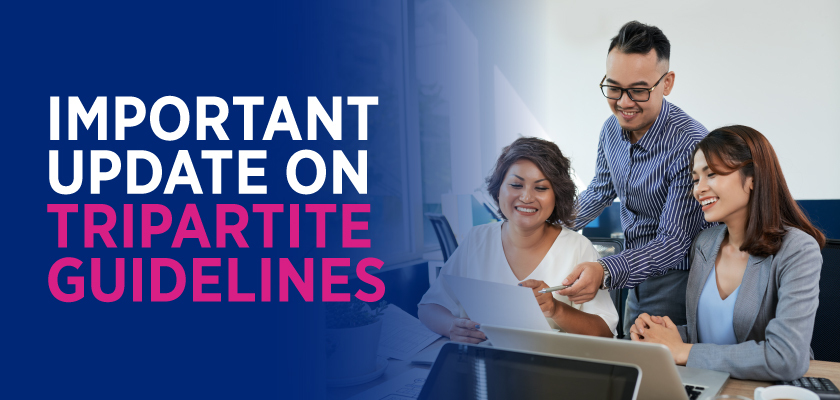 As part of our commitment to the tripartite guidelines on fair employment practices, Hays Specialist Recruitment Pte. Ltd in Singapore would like to share the following information to aid our clients in delivering fair and merit-based recruitment processes.
"Singapore is a meritocratic society and implementing fair and merit-based employment practices is the right thing to do." As a Recruitment Agency, we are obliged to keep our clients informed on updates to the
Tripartite Guidelines on Fair Employment Practice (TGFEP)
.
Employers are expected to abide by the principles of fair employment and embed best practice into their recruitment processes. We ask all our partners to ensure adherence to these guidelines which can be viewed, in full,
here
.
The Tripartite Alliance on Fair Employment Practices (TAFEP) and The Ministry of Manpower (MOM) will make reference to these guidelines when promoting fair and responsible employment practices.
The Five Principles of Fair Employment Practices are;
Recruit and select employees on the basis of merit and regardless of age, race, gender, religion, martial status and family responsibilities, or disability.
Treat employees fairly and with respect and implement progressive human resource management systems.
Provide employees with equal opportunity to be considered for training and development based on their strengths and needs.
Reward employees fairly based on their ability, performance, contribution and experience.
Abide by labour laws and adopt the Tripartite Guidelines on Fair Employment Practices.
We'd also like to draw your attention to the following three important elements of TGFEP;
CONSISTENT AND FAIR SELECTION CRITERIA
Employers should apply relevant and objective selection criteria consistently for all aspects of employment, including recruitment, training, promotions, postings and retrenchments.
These criteria should be related to the job requirements. This will help ensure that applicants/employees are fairly and objectively assessed on their suitability.
HIRING AND DEVELOPING A SINGAPOREAN CORE
Singaporeans aspire to have good jobs and prospects, while businesses need to compete and grow well in a globalised economy. An open and diverse employment market is key to achieving both these outcomes. Employers are advised to make reasonable efforts to attract and consider Singaporeans for job positions on merit, and to train and develop their potential and careers.
RECRUITMENT
Objective and fair selection criteria should be consistently applied at all stages of the recruitment process. This will help ensure that the best candidate, assessed based on the candidate's ability to perform the job, is recruited to fill the post.