THE DNA OF A CFO – DO YOU HAVE WHAT IT TAKES?
THE DNA OF A CFO – DO YOU HAVE WHAT IT TAKES?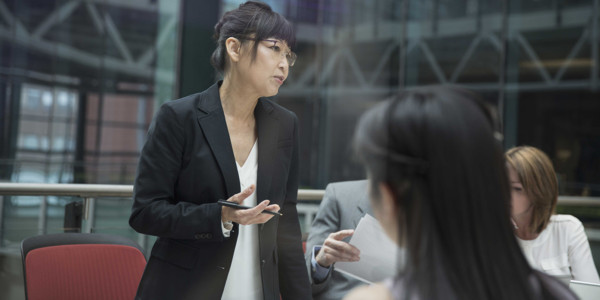 CFOs need strategic planning skills, a proactive approach and the ability to cooperate with the sales function in order to succeed in the top finance job, according to one-on-one interviews with 145 CFOs by recruiting experts Hays.
Surveyed for the recruiter's 'DNA of a CFO' report, out today, Hays also found that CFOs are typically men in their 40s who work long hours, network, have extensive experience, are good people managers, possess strong general management skills, and make time for work-life balance.
"Many accountants enter the finance profession with the aspiration of becoming a CFO," says Christine Wright, Managing Director of Hays in Asia. "It's not hard to see the appeal of the top finance job. But how do you get there? Career paths can vary, but those who become CFO share something in common – the DNA of a CFO."
According to Hays' survey:
CFOs are typically men in their 40s - 57% of respondents were aged between 41 and 50 and 71% were male;
46 to 55 hour working weeks are the norm - 45% work 46 to 55 hours and a further 40% work more than 56 hours each week;
48% of CFOs have worked outside Asia during their career;
99% of CFOs who have worked abroad say that the experience has benefited their career;
49% of CFOs attend networking events for career development;
43% would like to take on a higher finance leadership role;
83% have more than 10 years' post-qualification experience;
73% have always worked in finance;
61% think that being proactive has aided their career success;
20% believe that the sales function is the most important discipline to partner with;
58% say strategic planning skills is the most important attribute for a CFO to have;
Just 24% use social media to network, although 81% are on LinkedIn;
55% think the up-and-coming generation need to be commercially aware; and
70% play sport or exercise to wind down after work.
"The results of our survey paint a picture of the typical CFO," says Christine. "For example, they show that the majority of finance leaders qualified as CPAs, ACCAs or CAs/ICAAs, and have an appetite for continuous professional development.
"On the whole, finance leaders have notched up many years of post-qualification experience (PQE). More than three quarters have 10 years of experience under their belt. Only 9% have less than five years experience. So it seems that in order to succeed at the top you need to build up your experience, and to have had the time to sharpen your skill set and commercial acumen.
"Interestingly, CFOs are also increasingly business partners who work in close contact with the sales function. They agree that strategic planning is the most important skill for a CFO to possess, followed by people management, reflecting the CFO's role as a leader, influencer and negotiator," she said.
Methodology
145 finance professionals were surveyed face to face over November 2014 and January 2015. The majority held the position of CFO, while a small percentage indicated their current job title was Finance Director, Group, Divisional or Regional Finance Director, Director of Finance, Head of Finance or GM of Finance.
Respondents were based across Singapore (25%), Hong Kong (12%), Malaysia (10%), China (28%) and Japan (25%). 55 per cent work in commercial or industry organisations. These CFOs were asked about their educational background, qualifications, international experience, responsibilities, challenges and personal aspirations. In addition we held in-depth interviews with CFOs across Asia whose profiles appear in the report. Please visit hays.com.sg/cfo.
Hays is located in Singapore at Level 27, UOB Plaza 2, 80 Raffles Place, Singapore.
Hays, the world's leading recruiting experts in qualified, professional and skilled people.
- Ends -
For further information please contact Kathy Lou on +86 (0)21 2322 9653 or Kathy.Lou@hays.cn