Diversity & Inclusion: Ask the experts
Diversity & Inclusion: Ask the experts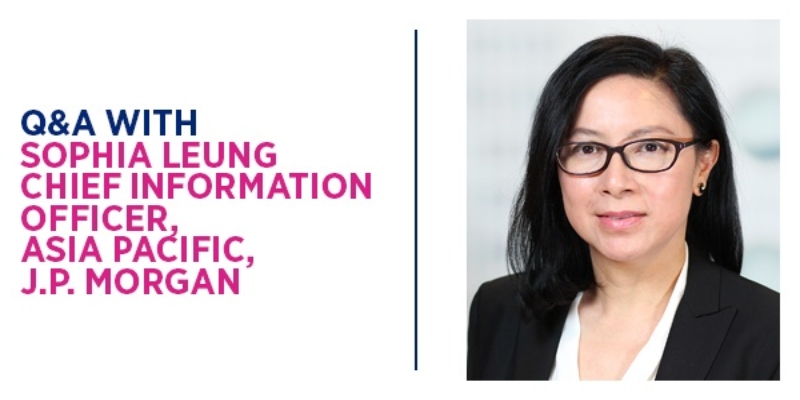 Named employer of the year at the Hays sponsored Women in IT Awards Asia, we interview Sophia Leung from J.P. Morgan to learn more on how the firm does Diversity & Inclusion.
What are some of the strategies/initiatives J.P. Morgan currently adopts to attract and retain more women in its IT and/or digital department?
J.P. Morgan's strategy to promote greater diversity, inclusivity and accessibility is focused on engagement, education and empowering.
When it comes to attracting talent, especially women technologists, our goal is to:
Ensure that our tech workforce is representative of our customers, clients, and the communities where we work and serve
Attract and retain tech talent with diverse perspectives, backgrounds and experiences
Showcase our commitment to women across Global Technology and more broadly across the firm
Provide unique development opportunities
Promote a continuous learning culture
Foster a culture of inclusion, community and conversation amongst employees once they join our tech workforce
When it comes to retention the firm has a number of initiatives to support women representation not only in technology but more broadly across the firm:
Women on the Move (WOTM) is a global, firm-wide initiative within J.P. Morgan with the mission of providing access to tools that enable the successful development, advancement and retention of women. The many events we hold help to increase awareness throughout the firm's population, address topics that matter to women as well as provide a forum for women's voices at the firm. WOTM also enables women the opportunity to learn first-hand from senior women who are driving and leading our businesses.
Specific to technology we also have a number of initiatives focused on strengthening women representation across all levels of the organisation including:
Women On The Move - takeITforward: Program designed to have a direct impact on building J.P. Morgan's pipeline of women in technology, creating awareness of career pathing, enhancing skill sets, and embedding a holistic approach to building a culture of accountability and development.
Tech Executive Leaders and Transformational Leadership: Two courses aimed at accelerating the professional development of Global Technology's high performing talent. They also recognise women's unique contributions to organisations and offer career development strategies and insights to help women become exceptional leaders.
Winning Women in Tech: A program aimed at providing female undergraduate STEM students from Singapore's and Hong Kong's universities with first-hand views of our technology organisation as well as an understanding of the firm's technology development and investment.
Future-ready Talent Incubation Program: In collaboration with Vocational Training Council in Hong Kong, J.P. Morgan has provided US$1.5 million to support a three year pilot program to help around 600 higher diploma students from VTC pursue STEM-related careers.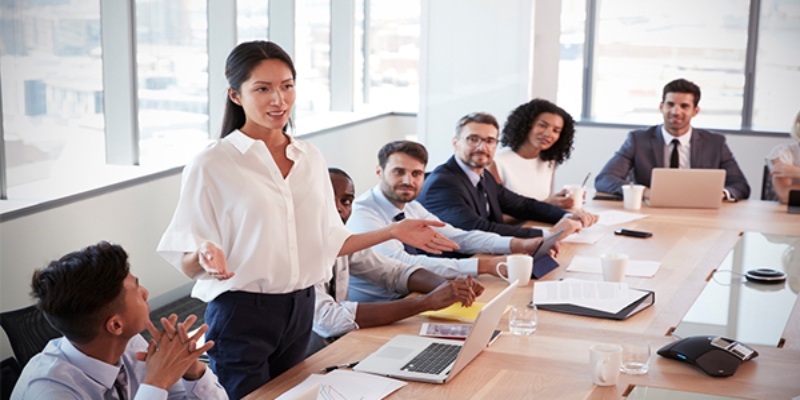 Over the last decade, how has J.P. Morgan evolved as an employer in relation to gender diversity?
Diversity & Inclusion underpins everything we do: Over the last decade J.P. Morgan's approach to diversity has continued to evolve in terms of the way we drive it, communicate about it and measure it. The firm understands that it is critical to our continued success and sustained growth. The firm's Operating Committee is now comprised of 50% women and women representation within Asia Pacific now stands at 43%.
Diversity has been built into how we do business: Creating and promoting diverse and inclusive teams within our businesses is a key objective for all managers and since it's regarded as so, it's therefore tracked like all other business objectives.
We track qualitative factors: The firm's biennial firm-wide surveys collect information on the quality of work and development of our culture. This data is assessed at an aggregate level as well as by managers and teams in order to offer insight into what's working and what isn't. D&I teams work with the business and functions to listen to and create action plans in order to drive improvements.
J.P. Morgan has increased the positive reinforcement of ideas and behaviours: J.P. Morgan understands the importance of consistent education with regards to inclusive practices and language, as well as finding commonalities and celebrating and accepting differences.
Examples of these efforts include:
More Than A Label: A program for all colleagues aimed at heightening awareness and the importance of inclusion by encouraging everyone to connect and understand people for who they are.
Sit With Me: Fireside chats and panel discussions that use a red chair to symbolise that greater numbers of women are needed in technology and that men and women can sit together in support of this agenda.
Women's History Month and International Women's Day: The month and day are celebrated across the firm globally with specially organised events. The engagement and active participation of senior leaders help promote the understanding that our diversity agenda has the support of executives at the very top of the firm.
Women on the Move: Men as Allies: Men's support is recognised as crucial in ensuring the success of the diversity agenda. In APAC, over 1000 male employees have signed up as allies.
We are expanding the definition of diversity: The definition of diversity is broad and is not meant to exclude people. With this in mind we will ensure diversity moves beyond the traditionally viewed diverse communities such as women, black, hispanic, LGBT+, veterans and persons with disabilities, to include cognitive and experiential diversity.
Do you hold senior and line managers accountable for gender diversity in your organisation? If so, how do you ensure they achieve desired outcomes?
Managers across J.P. Morgan are the primary stakeholders of the D&I agenda: Throughout the employee life cycle—from hiring and on-boarding through to career progression and development—managers play a key role in ensuring positive outcomes for their employees.
Training:
Our people-manager development program, Leadership Edge, supports managers in their personal growth and covers various ways in which they can strengthen Inclusiveness.
For more consistent messaging through shared communications and centralised metrics and reporting, the firm launched unconscious bias and inclusion training for Managing Directors. The training focuses on defining and understanding bias and exploring ways to improve inclusion efforts and reinforce a culture where people feel that they can do their best work. A 90-minute virtual instructor-led training designed to help managers break bias in everyday decisions and implement key habits for inclusion has also been introduced.
In APAC, our Inclusive Leadership Program is a 12-month program that prepares diverse talent at Executive Director and Vice President levels for their next stage of careers. 65% of the program alumni are women talent.
Diverse Leadership: Diverse managers grow diverse teams. The emphasis lies on diversity in all its forms: gender, race, orientation, disabilities, cognitive and experiential diversity.
Firm-wide initiatives: Most firm-wide initiatives are deployed leveraging the effective manager. Manager-excellence packs, facilitation programs and communications ensure that the messages remain undiluted, that managers buy in to the importance of these programs and that they understand why they are key change makers within the firm.
Feedback Loops: Managers receive comprehensive feedback from their colleagues at all levels during their performance reviews and the biennial Employee Opinion Survey, both of which help assess and identify areas of improvement and help to advance the D&I agenda in the workplace.
Who are your important stakeholders in ensuring the success of attracting and retaining women in your IT and digital departments?
Every employee is a stakeholder in advancing the D&I agenda at the firm. In addition to collaboration with functional partners, clearly articulated mission statements and business principles, create the foundation with which to ensure the success of attracting and retaining women.
Recruitment teams work in collaboration with businesses and functions to ensure that a diverse slate of candidates is considered for all roles. In spaces where diverse talent is not robust, our corporate teams create and deploy alternate pipelines, encouraging and building out learning paths and opportunities to attract and retain talent.
Business teams play a key role in this space. In addition to manager effectiveness, teams ensure that fulfilling careers opportunities are available, work-life balance is encouraged and continuous learning opportunities are leveraged to help women build fulfilling careers.

We thank Sophia for her time. You can download your free copy of the 2019/2020 Hays Asia Diversity & Inclusion report here.

D&I Expert Insights - D&I block