The Inside Story of Life Sciences in Singapore
The Inside Story of Life Sciences in Singapore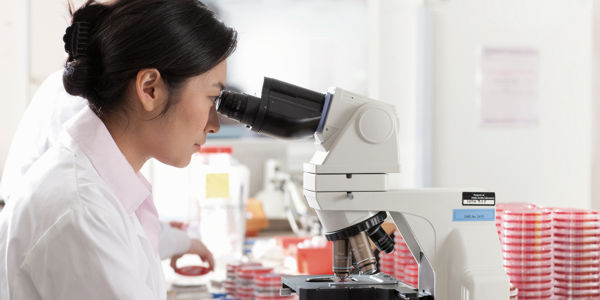 Singapore's life sciences industry continues to be a regional force to be reckoned with.
According to an article by EDB, "When it comes to building medical products, you won't find a region of the globe with more varied and sophisticated production capabilities. From contact-lens production lines to life science instruments, Singapore's medical technology manufacturing output reached over SG$11 billion in 2016."
The article states that Singapore's talent, infrastructure, and technological advances have enticed "numerous Western firms to establish presences in Singapore, a small country with an outsized influence on the region's medical technology industry".
Indeed, in an age where digitalisation is paving the way for the future of life sciences globally, the Singapore government is relentless in heavily investing in technology to maintain its position as a leading pharmaceutical and medical technology manufacturing hub. As a result, 2018 saw the rapid development of advanced manufacturing and engineering research, and the unfolding of additive manufacturing technologies in the biomedical and healthcare arenas.
The industry was also notably stimulated in the past year by a host of major partnerships and collaborations in the name of innovation including the co-development of significant medical technologies and joint efforts in revolutionising pharma manufacturing capabilities.
For instance, on the pharmaceutical front, the manufacturing sector received a S$34 million boost in late 2018 in what is known as the Pharma Innovation Programme Singapore (PIPS), a partnership between the Agency for Science, Technology and Research (A*Star), local universities and three pharmaceutical giants GlaxoSmithKline, MSD International and Pfizer Asia. This tie-up endeavors to increase drug manufacturing productivity and efficiency with automation and new technologies to service patients at a faster and more affordable way.
The medical technology (MedTech) sector also stood to benefit with the partnership between GE Healthcare and A*Star to co-develop digital technologies to meet the increasing demand for healthcare in Singapore and Southeast Asia. State-of-the-art diagnostic imaging system for Parkinson's Disease, advanced capabilities for surgery motion tracking and improved PET scan procedures are some examples of the fruits of their collaboration.
Furthermore, the medical devices sector blooms with the influx of foreign players, on top of mergers and acquisitions of giant corporations buying up peers in multi-million-dollar deals. The optimism stems from Singapore's pervasive aging population which increasingly demands for sophisticated home care devices — such as Elderly Care -Monitoring Systems (sensors at home, applications, and wearable devices).
A notable trend that is on the rise is precision treatment, where drugs and products are customised to suit bodies and lifestyles. Shifting away from mass production and creating highly specific products, manufacturers are transforming their manufacturing activities to involve robotics, automation and digitalisation to increases efficiencies. According to a report by The Business Times, start-ups have joined the ranks of the big players in developing solutions for health issues that are rampant more so in Asia than in the West, such as "a lung cancer-causing mutation most often found in women from East Asia" or detecting an "obscure tumor on a mammogram".
With good times in Singapore's life sciences industry, candidates looking to explore new opportunities will be greeted with a strong market in the coming year. Following the launch of new products and offerings, alongside promising growth predictions, strong leaders with business integration experience, product managers, and sales specialists would find their fields of work most promising in the current market. Pharmaceutical companies are also in need of medical affairs specialists to provide scientific and clinical support alongside actively engaging key opinion leaders. Medical professionals looking to transition into this role make for very desirable candidates in this talent short sector. Likewise, engineers and quality compliance professionals enjoy leverage as top biopharmaceutical companies establishing an international base in Singapore will be offering competitive salary packages to attract talents with strong profiles.
To meet the talent needs of large-scale projects, the Singaporean government has been working together with corporations to provide training programmes that upskill the workforce. Such efforts can be seen in the Local Biologics Skills Training Programme and the Professional Conversion Programme for the biologics manufacturing industry. As a mid to long-term approach, industry-academia partnerships are also in place, resulting in increased interest in the industry from students in local universities.
Within companies, especially those with a heavier commercial emphasis, employers are providing their work force with overseas exposure, in addition to comprehensive in-house training programmes. For companies that operate mostly in the APAC region, new sales representatives may undergo training in key markets such as Malaysia and Hong Kong. Global companies may also send employees to their headquarters such as the Basel region, the pharmaceutical hub in Switzerland.
That said, talents who want to reap the rewards of this wealth of opportunities need to keep on their toes with the expeditious progressiveness and disruptive nature of the life sciences universe. In the face of game-changing advancements in AI technology, employers are increasingly discerning in looking for the best fit for demanding and evolving roles. Candidates who constantly upskill themselves will certainly find themselves buoyant when new waves of technological transformation yet again engulf the industry.
If you would like to discuss this report in more depth or you wish to discuss your job search or recruitment needs, please contact:
Belinder Kaur, Senior Consultant at Hays Singapore Life Sciences at Belinder.Kaur@hays.com.sg
Richard Tey, Senior Consultant at Hays Singapore Life Sciences at Richard.Tey@hays.com.sg
The inside story in Singapore promo block