Join Hays promo block - Be part of our team in Asia
Be part of our team in Asia
What is special about working for Hays in Asia? Watch our new video to learn more.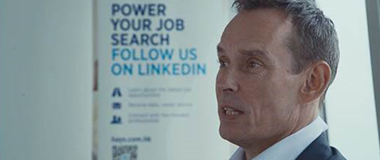 Join Hays block - Experience a day in the life
DO YOU HAVE WHAT IT TAKES?
Experience a day in the life of a recruitment consultant at Hays.

What is recruitment consulting?
What is recruitment consulting?

The business world at your fingertips
A career in specialist recruitment with Hays is like no other. At Hays, we believe the right job can transform a person's life, and the right person can transform a business. Handling the careers and aspirations of professional people - and thus directly influencing their lives - is something most people never have the chance to do. At Hays, you'll do it every day.
As a Consultant, you will manage your own client portfolio and source the most suitable candidates. Entrepreneurialism is encouraged, and you are free to work with a high degree of autonomy.
Our culture is unashamedly meritocratic: if you are dynamic, can build strong relationships with customers and across the business, and know how to get results, it's within your power to move quickly through the ranks.
On any given day, amongst other things, you are likely to be involved in the following:
Attracting talent through advertising campaigns
Screening and interviewing candidates
Attending promotional and networking events
Business development
Presenting to clients
On-going management of client and candidate relationships
Delivering a highly professional business consultancy service in a complex environment - both with clients and candidates - will not only sharpen your sales and consultancy skills, it will hone your commercial acumen and experience.
Join Hays promo block - Hays careers