Join Hays promo block - Be part of our team in Asia
Be part of our team in Asia
What is special about working for Hays in Asia? Watch our new video to learn more.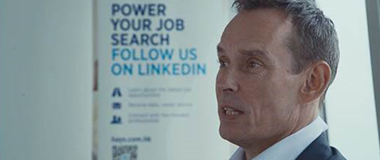 Join Hays block - Experience a day in the life
DO YOU HAVE WHAT IT TAKES?
Experience a day in the life of a recruitment consultant at Hays.

Our people

Meet our people from around the region

Meet some of our employees and hear what they have to say about working for Hays.
MEET SUNNY

Sunny Wang, Hays China

MEET JACK

Jack Leung, Hays Hong Kong
Join Hays promo block - Hays careers
Apply now

If you would like to consider a career as a recruiting expert, contact our Internal Recruiter Jessica Lok or apply now.