Join Hays promo block - Be part of our team in Asia
Be part of our team in Asia
What is special about working for Hays in Asia? Watch our new video to learn more.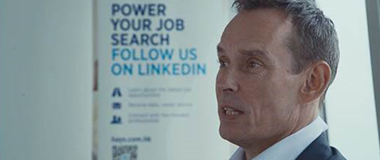 Join Hays block - Experience a day in the life
DO YOU HAVE WHAT IT TAKES?
Experience a day in the life of a recruitment consultant at Hays.

A career in recruitment…

It can take you anywhere you want to go
When you join Hays, your opportunities stretch far and wide. Our training is renowned as the best in the industry - we set you up to succeed from day one. So confident we are in our ability to help you reach your potential that we offer our consultants the chance to work overseas.
At Hays, we encourage global career progression, with opportunities to work overseas available to those who demonstrate exceptional performance after an initial qualifying period.
One of the biggest advantages in choosing Hays is that your career is portable.
Hays operates across over 12 offices throughout Asia and in over 250+ offices around the world. Our impact on the world of work is truly global.
We embrace careers without boundaries, which means high performing employees can develop personally and professionally in any one of our offices globally. All our employees are actively encouraged to register their interest if they are keen to work overseas for Hays.
Our brand, size and reach, together with your expertise means there is no limit to the impact you can make.
Join Hays promo block - Hays careers