Join Hays promo block - Be part of our team in Asia
Be part of our team in Asia
What is special about working for Hays in Asia? Watch our new video to learn more.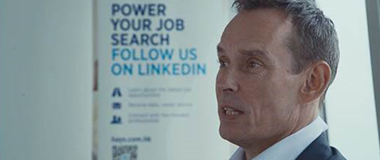 Join Hays block - Experience a day in the life
DO YOU HAVE WHAT IT TAKES?
Experience a day in the life of a recruitment consultant at Hays.

Your career

Your success is our success
Be in no doubt - joining Hays will mean a challenging career in a highly stimulating and commercial environment. Only if you have the potential to be a top salesperson, who can deliver outstanding results time after time, and are prepared to work hard in order to make the grade will you thrive.
In return, you'll enjoy the supportive environment of a highly successful, global employer, committed to ensuring its staff benefit from lasting, rewarding careers - growing and working with us to meet the challenges of a changing business world. Who knows where it will take you?
Hays operates across over 12 offices throughout Asia and in over 250+ offices around the world. Our impact on the world of work is truly global.
We embrace careers without boundaries, which means high performing employees can develop personally and professionally in any one of our offices globally. All our employees are actively encouraged to register their interest if they are keen to work overseas for Hays.
We believe your development is a non-stop journey throughout your career and this sits at the core of our culture.
We invest in your potential and provide everyone with a continued opportunity to keep learning new skills though our extensive blended learning and experiential training programmes and will regularly receive structured performance feedback.
Your development is our priority and mutual feedback is critical to ensuring your skills, ambitions and potential are maximised. Promotion criteria and timelines are clearly explained and accessible to all consultants and career development is accelerated for exceptional performers.
Our brand, size and reach, together with your expertise means there is no limit to the impact you can make.
Join Hays promo block - Hays careers