Join Hays promo block - Be part of our team in Asia
Be part of our team in Asia
What is special about working for Hays in Asia? Watch our new video to learn more.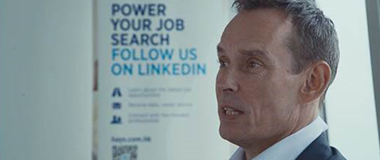 Join Hays block - Experience a day in the life
DO YOU HAVE WHAT IT TAKES?
Experience a day in the life of a recruitment consultant at Hays.

Graduate opportunities

Become an expert in recruitment
Are you still trying to determine your career direction?
We are expanding more quickly than all of our major competitors, and are offering unrivalled career opportunities for graduates. Our graduate recruitment consultants come for a wide range of educational backgrounds and it's our diverse workplace of people that makes us unparalleled recruiting experts.
Recruitment Consulting is a career that is all about matching people to organisations. Your role is to develop and manage your own portfolio of clients and source the most suitable candidates. You will have the opportunity to consult to and advise the decision makers of many of the world's leading organisations and make the most of your broad range of skills and talents.
As market leaders, we know that it's the depth and breadth of our expertise and industry insight that sets us apart from the competition. That's why we invest heavily in your learning and development. The training at Hays is widely recognised as the industry's best. We want you to be extremely successful, so we support your development with formal classroom training and on-the-job coaching from experienced colleagues who are passionate about their work.
Being a market-leader, we have high expectations of you to fulfil your own potential just as you should have high expectations of us to support you. Only by continuing to learn and grow will we stay on top of our game, deliver unparalleled expertise and truly power the world of work.
You will be rewarded and promoted based on your performance. You will regularly receive structured performance feedback to ensure you are constantly reaching your potential. There are genuine prospects for you to continuously grow your career and if you are exceptional your career development may be accelerated. Your un-capped earnings will see you earning an above average graduate salary.
So if you are passionate, driven, results focused and committed to providing exceptional customer service don't waste any time! contact us now and start your #HaysStory
Join Hays promo block - Hays careers