Join Hays promo block - Be part of our team in Asia
Be part of our team in Asia
What is special about working for Hays in Asia? Watch our new video to learn more.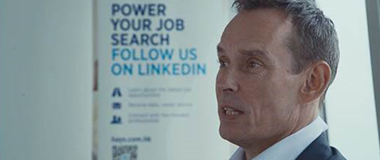 Join Hays block - Experience a day in the life
DO YOU HAVE WHAT IT TAKES?
Experience a day in the life of a recruitment consultant at Hays.

Your training and professional development
Your training and professional development

Learning For Success
We believe your development is a non-stop journey throughout your career and this sits at the core of our culture
We invest in your potential and provide everyone with a continued opportunity to keep learning new skills through our extensive blended learning and experiential training programmes.
At Hays, you will embark on a perpetual learning journey from day one. We don't expect you to be an expert right away and we invest heavily in your learning and development, offering industry-leading training and development opportunities.
Our approach to training delivery is multi-faceted, including classroom and online training, coaching sessions, self-service tools and resources. Some of our training programmes include:
The training at Hays is widely recognised as the industry's best. No matter what your background, you will experience a steep learning curve to enable you to become a recruiting expert.
The recruitment industry is demanding, with an environment that offers constant change and challenge to all of our employees. But if you're a talented person and driven to build and manage lasting customer relationships and contribute to winning teams, a wealth of personal growth and development opportunities are there for the taking.
All of our training programmes are designed to help you develop best practice in everything you do while working for your clients and candidates. The training includes a variety of formats from formal classroom based training to workshops, one-to-one coaching and on-the job training. In order to support you and progress your career development, your training programme will be adapted in accordance with your performance appraisals and learning needs.
At Hays we are committed to promoting from within. The company offers opportunities for advancement both across the group and in our overseas offices. At Hays promotion is based solely on merit and high achievers can expect to be rapidly promoted to a significant level of responsibility across our specialist areas.
Associate Consultant Programme
We know that the first few months in the role of Associate Consultant can be your most challenging. Our Associate Programme is designed to provide you with the tools, training and support you need to become a recruiting expert and transition to a Consultant. This programme involves classroom training and online learning, you'll also receive coaching and resources that you'll use throughout your entire Hays journey.
Experienced Joiners Programme
The Experienced Joiners Programme will ensure your transition to Hays is as seamless as possible. This training will build on your experience and refine your skills. Our classroom training, resources and coaching will ensure you can continue to accelerate your career with Hays.
Managers and Leaders
We are delighted to support your management and leadership development through practical, interactive courses and workshops delivered by senior topic specialists, including Regional Directors, Managing Directors and the People & Culture Team. These dedicated programmes will focus on the soft skills needed to engage and motivate your team, as well as the commercial abilities that will drive successful results.
Corporate Services
We provide our Corporate Services teams with learning and development opportunities throughout their careers. The Corporate Services training framework always involves participants from different teams, so you can meet new people, understand their role and build long-lasting relationships. We have two dedicated programmes with additional learning opportunities specific to your expertise.
Join Hays promo block - Hays careers