Hays Journal

ISSUE 20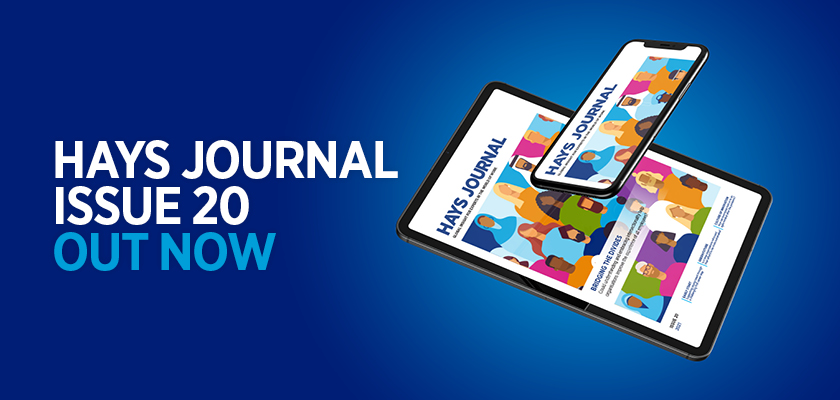 The Hays Journal is your world of work magazine for hiring managers across all sectors. It focuses on topical issues and trends and is an industry-first, award winning thought leadership publication. The Hays Journal explores case studies, insights, news and views from a variety of industry commentators, academics and business managers from companies all over the world.

In this issue we discuss:
As the world recovers, how can businesses ensure that being greener moves back up the agenda?
Could understanding and embracing intersectionality help organisations improve the experience of all employees?
What role can employers play in helping the next generation take the first steps of their career journey?

Get your copy today!
Download your copy
Please fill in the following information and the download will start automatically.